How to add  a website to the home screen of your mobile phone
If you're anything like me, you are always looking for a shortcut or a quick fix to make your life simpler and easier, when time is precious I have found one incredibly simple little hack that has made my life so much easier when using my mobile phone.
Hacking the system for websites that don't have an app.
There are many reasons why some websites choose not to have an app, but for the few that like to access pages nice and quickly, we're here to help.
The top three pages that people like to re-visit on our website are Horse Racing Tips, AFL Betting Tips, NRL Betting Tips, and Multi Tips, we will post a link to this page on each of them to make it as simple as possible for you to make your life a breeze.
Step 1:
first, you will need to navigate to the site that you want to bookmark.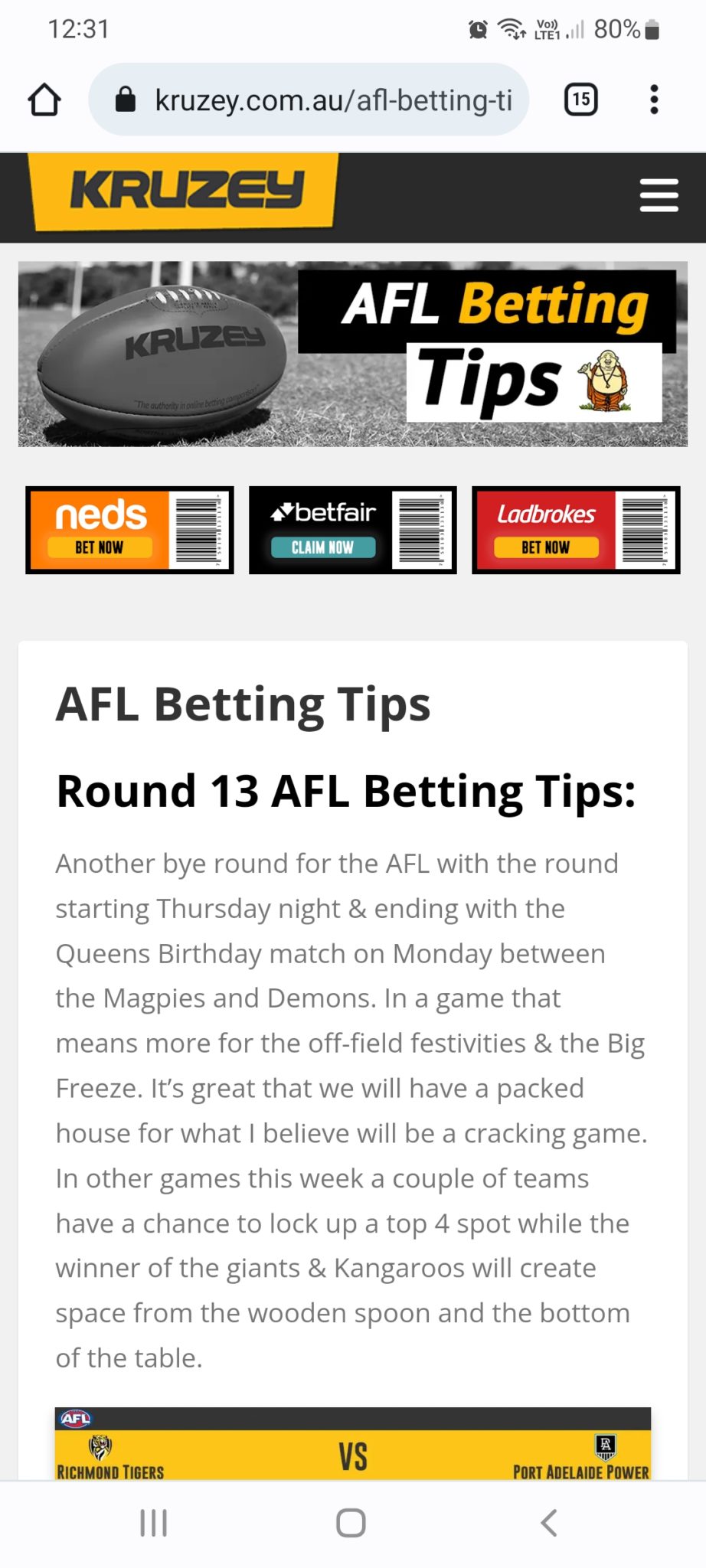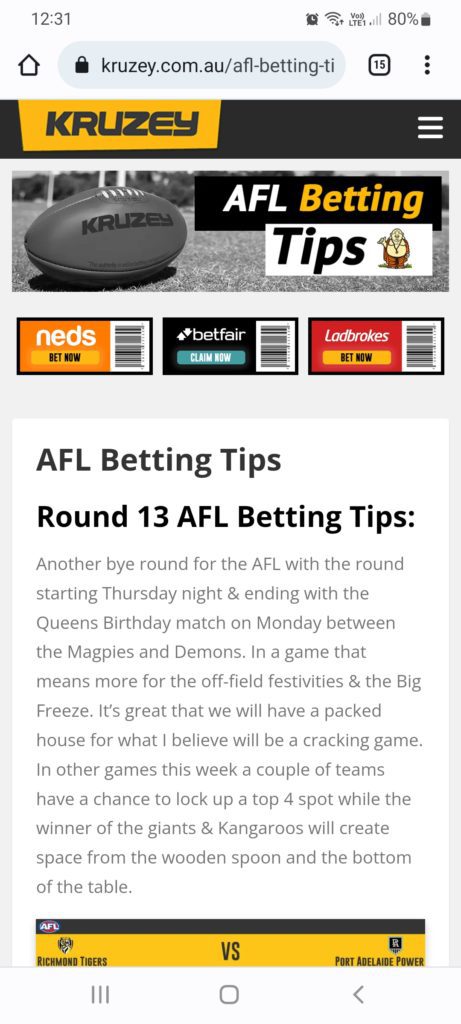 Step 2:
Locate the Hamburger menu of the web browser (not of the website), tis is typically shown as three dots or lines in the top right corner of the screen. click the hamburger menu to open a set of options.
In this set of options you should find an "Add to Home Screen" button located somewhere near the bottom, the location can change slightly between phones however they are mostly the same.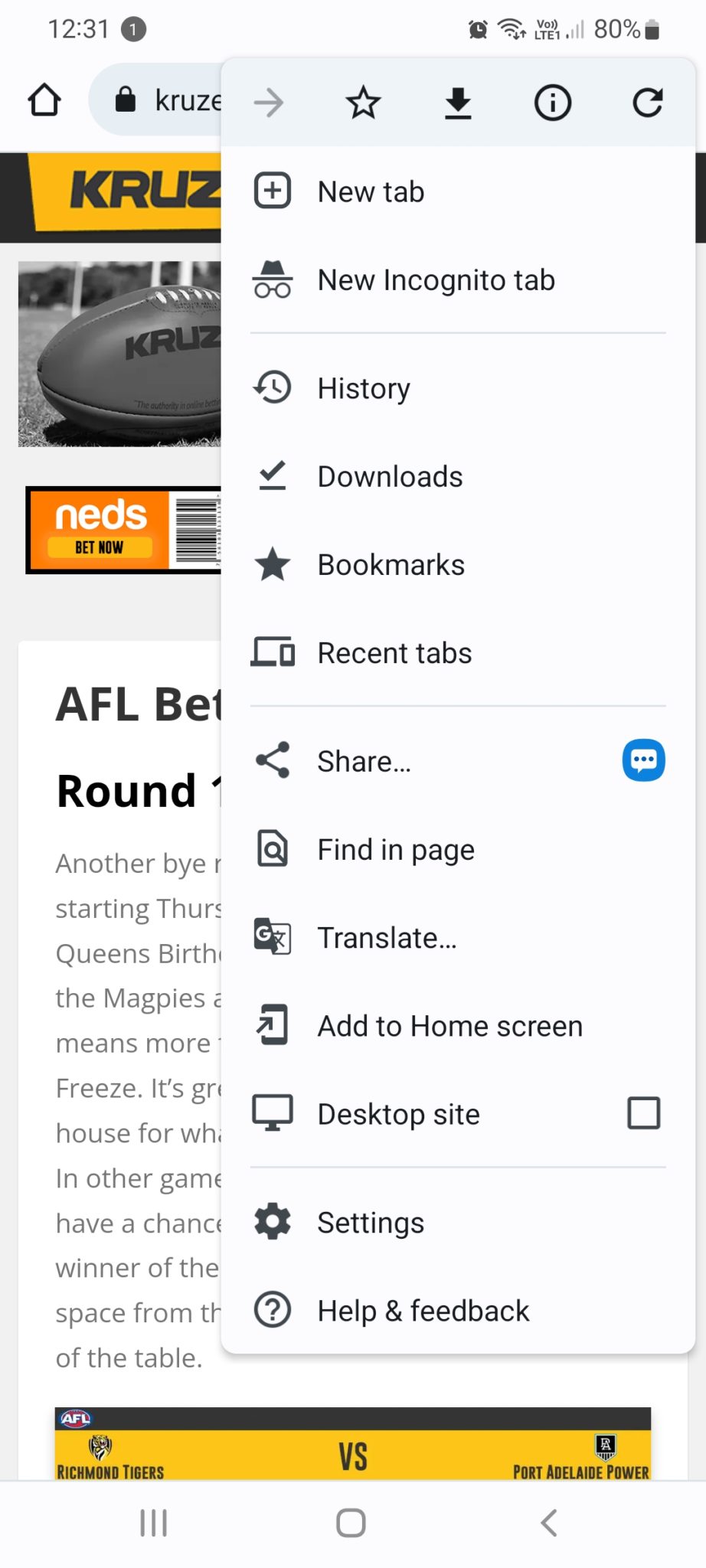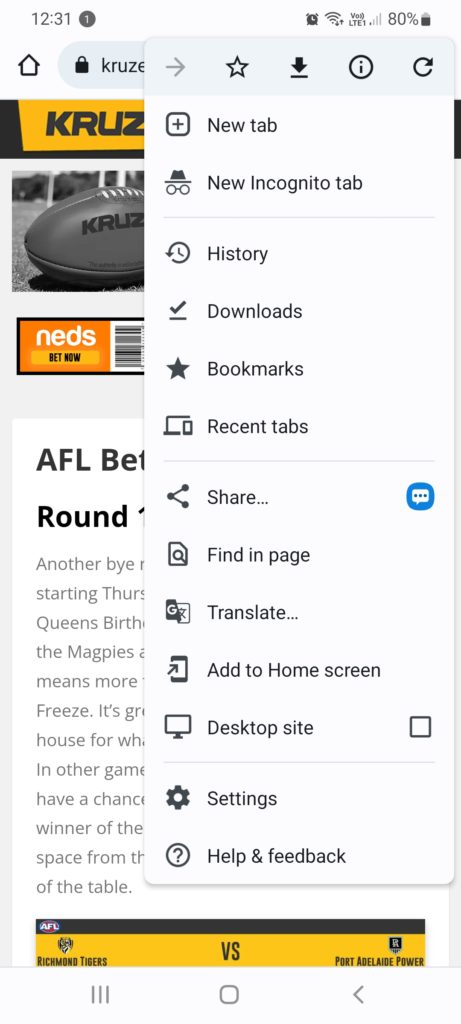 Step 3:
Once you have selected the "Add to Home Screen" button, it will then ask you to name the website page you are saving, I have chosen to name the AFL tipping page "Kruzey AFL betting tips", that way when I save the NRL tips I will be able to distinguish between the two pages for easy access.
Click "Add" once the page has been named.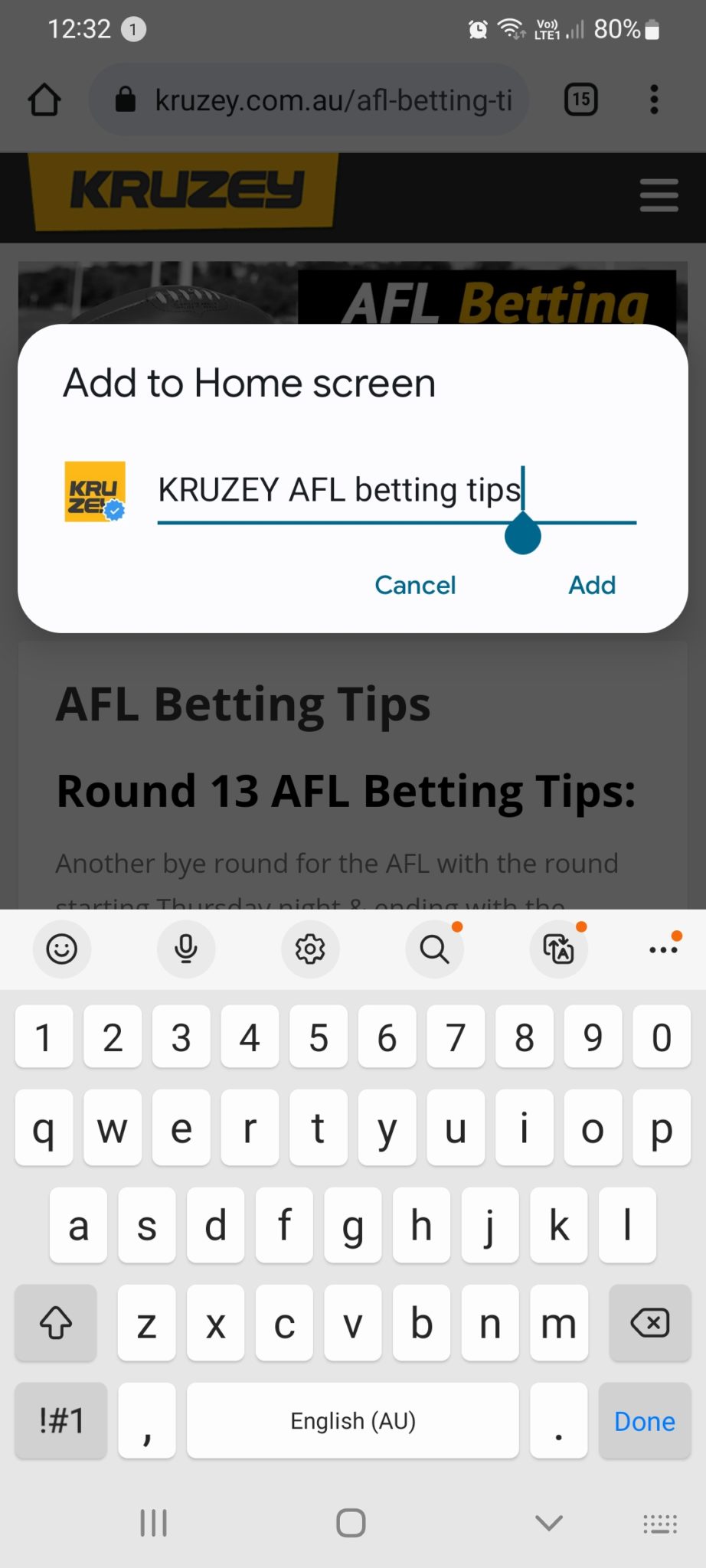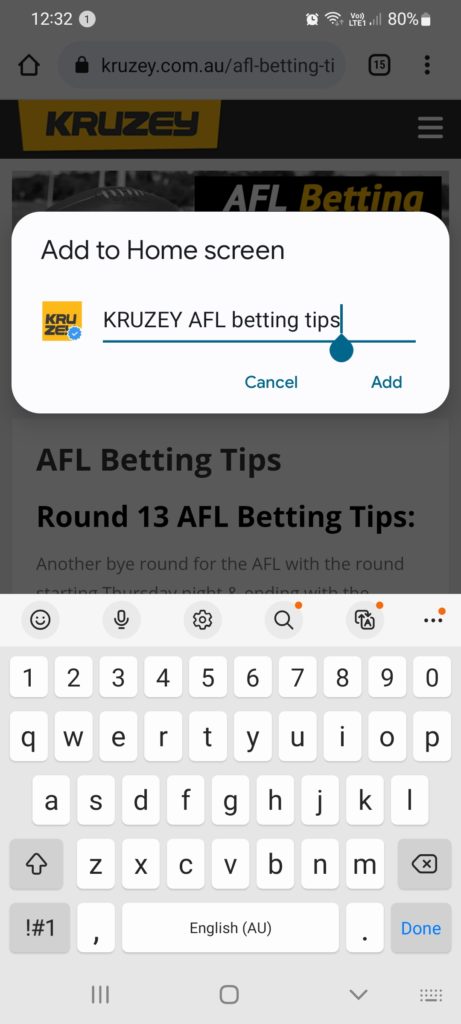 Step 4:
Lastly, all you need to do is confirm that you are wanting to add the page to your home screen, and that's it!
Now you don't have to waste time searching the internet for our tips each week, you can access them easily directly from your mobile just like you would access an app.
All Aussie Betting Sites Best Sports Betting Sites eSports Betting Sites Australia