Let me guess, You're searching high and low for the latest and greatest new betting sites on the market?
Maybe you already have accounts with the major betting sites, and you're looking for something new?
This is where we (KRUZEY) come in.
We have compiled a list of new betting sites for you to sift through so you can make an informed decision.
To make it easy, we have compiled a list of the top newest bookies available (top 3)
List Of New Betting Sites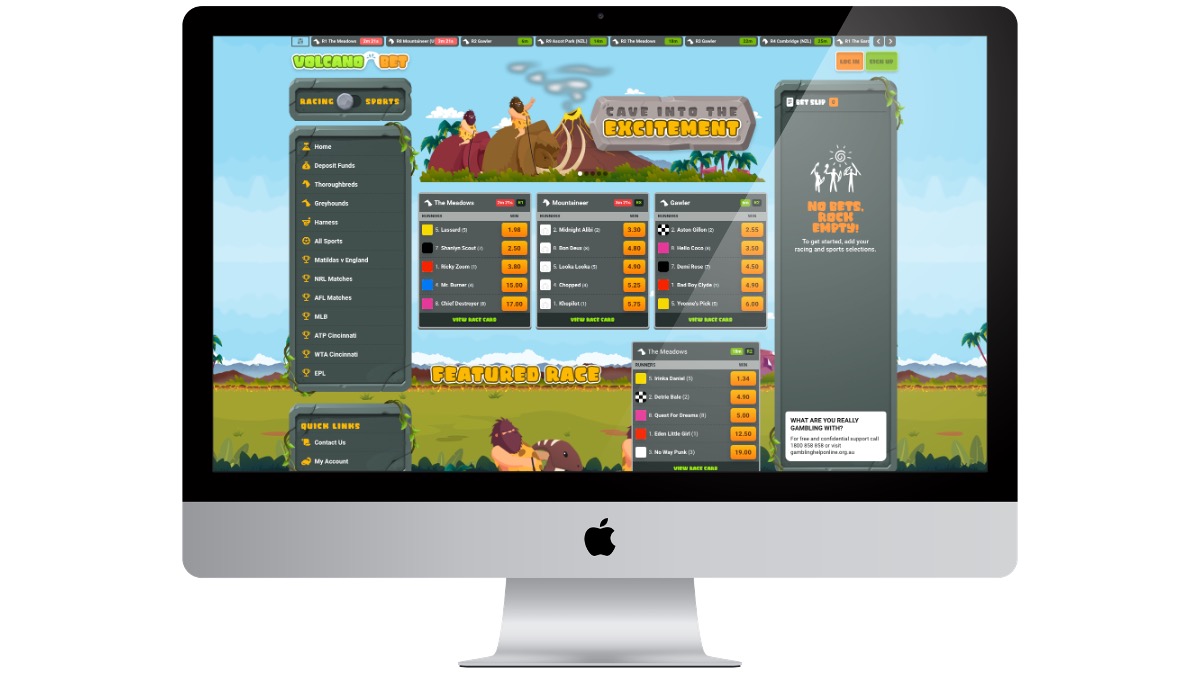 Landing on Australian shores in July 2023, VolcanoBet offers decent odds for Australian racing and some international races as well. betting options include trifectas and first four, however, there is no tote betting available.
For sports, VolcanoBet has over 10 sports available (this is only a small betting site at the moment), though options do include AFL, NRL, Cricket, and Soccer.
Currently, there are no additional features such as live streaming etc.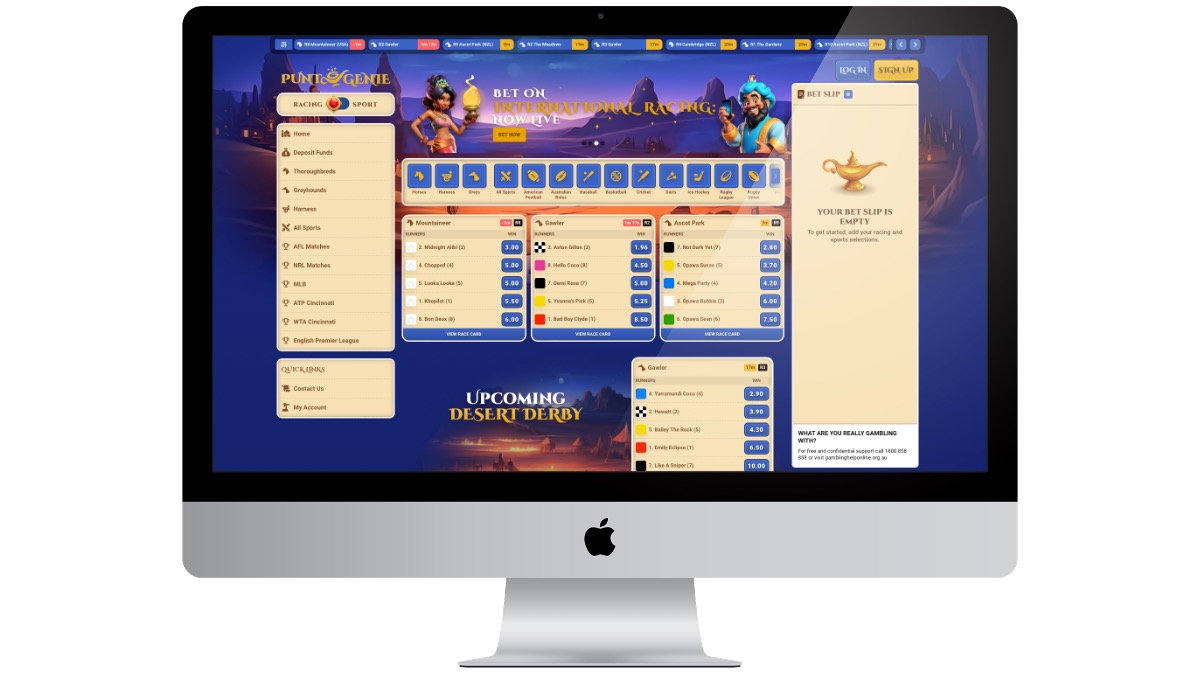 Launching in June 2023, PuntGenie offers fixed odds on Australian racing but do not have any tote betting or international meets. They are not just a racing bookie though, they also have over 10 sports to bet on including NRL, AFL, etc. though it is worth mentioning that while these are available and the odds are on par, the betting markets are limited.
PuntGenie like most startups does not have live streaming etc.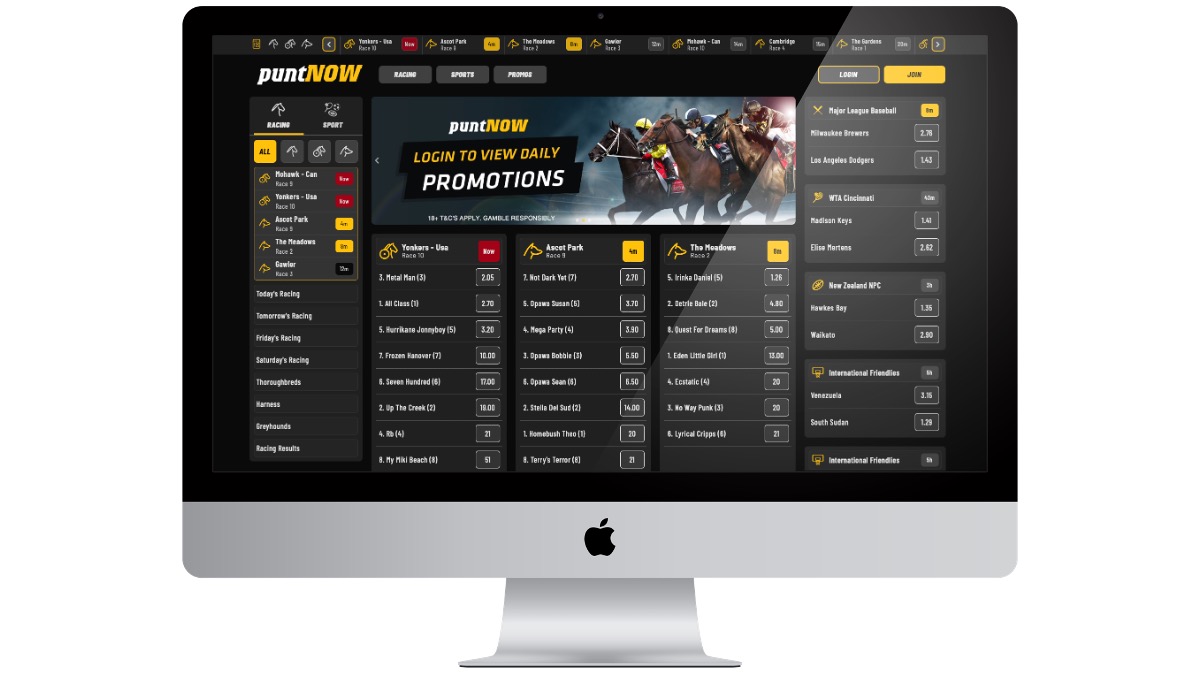 PuntNow has been around since May 2023 and is focused on racing rather than sports, they do have some pretty decent racing promotions and have a bigger list of sports than others mentioned with over 15 sports available.
Unfortunately though for a race-focused betting site, they are missing some much-needed features to contend with the big boys, no speed maps, insights, live streaming or tips to be found.
Since April 2023 QuestBet has been offering high odds on Australian racing plus a couple of the more well-known sports such as AFL and Soccer.
Unfortunately, QuestBet is missing some of the better functions that we have all known to love such as live streaming and speed maps.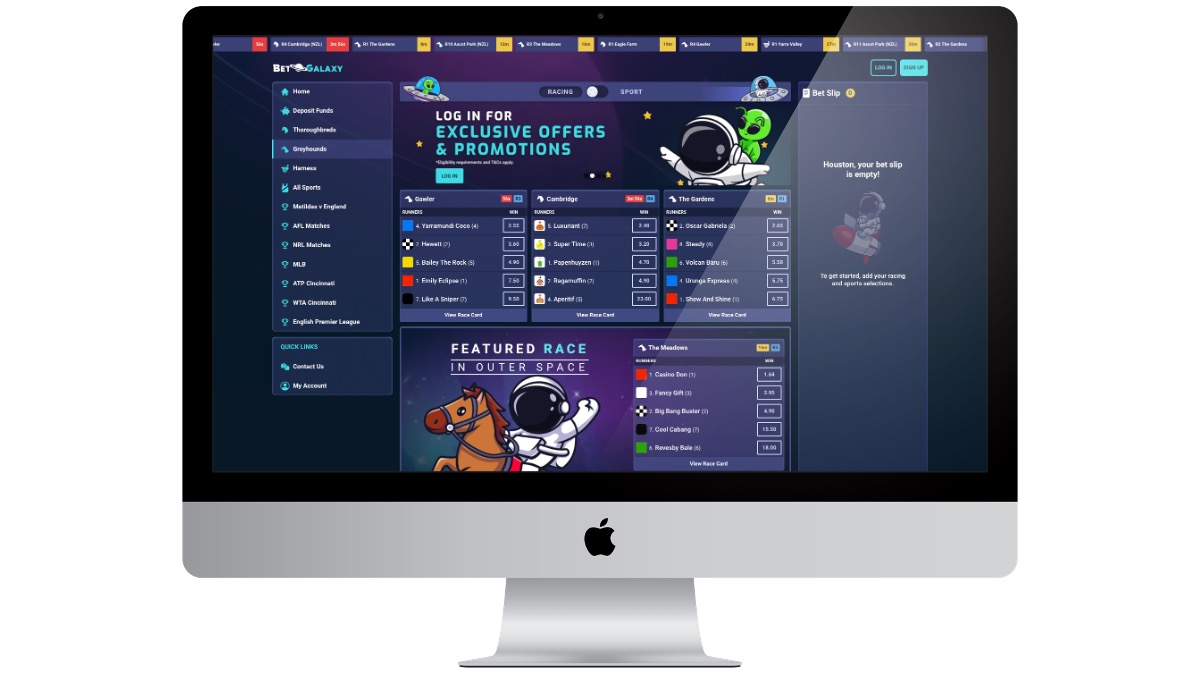 In the first month of 2023 BetGalaxy crash landed on the sands of Melbourne making waves across the shores, their focus is local sports and racing with high odds, a multi builder (completely unexpected from a small bookie), and even a few select international offerings such as the NBA, World Test Cricket, and EPL.
However, with all good things there are also a couple of downsides, including no live streaming, insights, speed map, or form guide.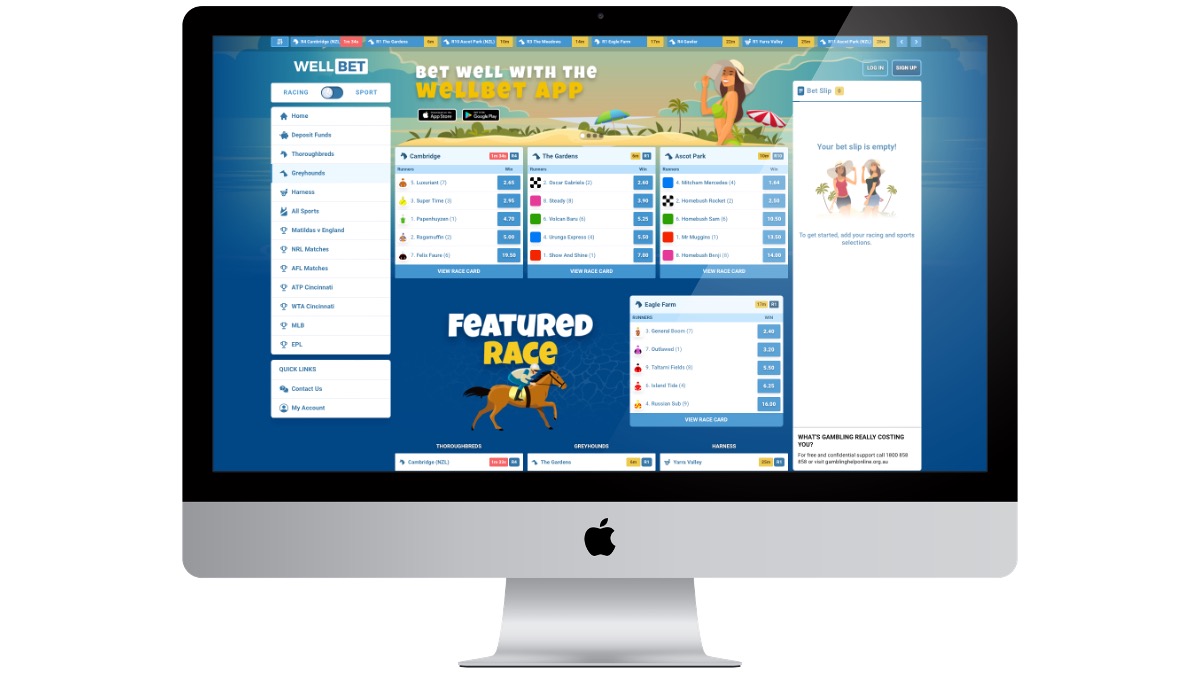 WellBet was the first new bookie of 2023 offering a fresh sunny vibe consistent with the summer months it launched, with all race meets in Australia available, WellBet also has a select few international meets, and odds slightly above the industry standard for both racing and sports/
unfortunately, WellBet does not offer tote on their racing, same game multis, same race multis, or futures betting.

Officially launching on the 12th of October 2022 Betr is the betting site established by the Murdoch News corporation NewsCorp, having one of the biggest global media reaches in the world, Betr is not only one of the best betting sites to have come into the market in recent years but also has some of the best sporting promotions on the market due to their market share of Foxtel and close ties with the AFL, and NRL.
BetR is one new bookie to take a look at and they are about to make a huge impact on the Australian betting scene.


*TexBet has now been moved to Betr.
What Are The Benefits Of A New Betting Site?
Great question!
They're are loads of benefits to signing on to a newly released betting site.
They offer unrivalled promotions in order to capture your business away from other agencies.
The only difficult thing about these new promotions is that most require you to sign up first before they can show you these (which is easy).
You don't even have to deposit to sign up and it usually only takes a few moments to join.
WHY CHOOSE NEW BETTING SITES IN AUSTRALIA
New betting sites often have a better and more streamlined user experience.
Most new betting sites have better-designed apps than older ones.
Newer betting sites offer a wider variety of features than older ones, such as spread betting and name-a-bet. This allows for a more customized experience that can appeal to a larger audience.
New betting sites usually have better customer support teams since they are trying to keep all of their customers.
WHY NOT CHOOSE NEW BETTING SITES IN AUSTRALIA
It is more probable to find discrepancies or issues on recently established betting sites.
Some newer betting sites may have a limited number of sports leagues to bet on.
You will likely find lower betting odds for more obscure markets on new sites.
If you're using a new betting site, your bank might not recognize it when you deposit or withdraw money.
The Classic Betting Sites
Along with a wealth of new betting sites, there are many older betting sites that users turn to in a pinch. Some of these companies have been around for more than fifty years.
SportsBet
SportsBet cannot be accessed outside of Australia, but it is one of the most popular sites for Australians interested in recreational sports betting. The site was first launched in 1993 in Darwin, Australia. In 2005, it was purchased by Matthew Tripp.
Though the site was about to go under when it was purchased, it has grown exponentially since 2005. Paddy Power acquired 51% of SportsBet in 2009. By 2011, Paddy Power bought the entire company.
Despite being owned by an Irish company, SportsBet continues to be limited to use only by those in Australia. The National Rugby League of Australia signed a deal with the site from 2016 to 2020 to be official sponsors of the league.
The official SportsBet Twitter account has more than 120,000 followers, and their web traffic is reportedly pretty high. So, what are some other benefits of SportsBet?
Benefits of SportsBet
As one of Australia's most popular sports betting websites, there is almost no end to the types of sports you can bet on. While you can't bet on sites outside of Australia, you can definitely bet on non-Australian sporting events.
SportsBet offers bets for American Football, Baseball, Basketball, Aussie Rules, Cricket, Surfing, Volleyball, Snooker, Sailing, Hurling, Darts, eSports, Ice Hockey, MMA/UFC, Motor racing, Rugby League and Rugby Union, Tennis, Alpine Skiing, Chess, and so much more.
Reviewers note that the usability of SportsBet's official website is sleek and highly operable. Even novice gamblers can navigate their options with ease.
Customer support is available 24/7 on the site, with live chat, email, and phone support. Although most types of in-play betting are banned in Australia, you can place in-play bets via telephone.
SportsBet allows for live in-play betting via their call centres. Even though you can't place the bets digitally, you can review results and options on the site.
New gamblers will enjoy huge bonuses with their welcome sign-up emails. For continuing users, there are generous promotions all year-round.
The site also takes most types of payment options, including BPay, PayPal, POLi, and traditional card payments. One of the only reported disadvantages of the site is that your account can be suspended for not following the procedure.
Tabcorp
Tabcorp, also known as TAB, has been described as a pioneer of Australian sports and racing gambling providers. With an international presence, TAB is one of the world's largest publicly traded gambling companies. The NBA even chose TAB as its official betting partner in Australia.
In 2018, TAB reported more than 300,000 active customers across their suite of Tabcorp Holdings. These 300,000 customers can place bets via their digital websites and phone lines, as well as individuals who place in-person cash wagers at machines in various venues throughout Australia.
TAB announced its first primary public offering in 1994, thirty years after forming in 1964. The company is listed on the ASX and has purchased several gambling companies since then.
Tabcorp Benefits
According to most reviews, Tabcorp has or is linked to the most extensive racing markets. You can live stream Sky Racing via video and audio channels on the site.
Users report that Tabcorp sites are easy to use, especially when making deposits and withdrawals. Watching the live-action gameplay via the website makes it significantly easier to keep track of games and bets.
The site's search feature also allows users to type in almost any nuance details regarding a race or game and find what they're looking for. The algorithm on the site will also show all upcoming markets related to your search term.
Tabcorp Issues
In early 2021, Tabcorp was caught accepting 37 live bets during an American basketball game. Interactive betting is illegal in Australia. However, Tabcorp stated that this was a technical error.
The company argued that the team providing their data supplied an incorrect start-time for the college basketball game. The ACMA has said that Tabcorp should have voided all bets during the gameplay.
Industry Shifts Ideals; Gamblers Stay Put
Adelaide United has refused to work with sports betting companies. They want to push "positive involvement" in sport. This shift in mindset is not being felt by gamblers or the industry.
Gambling is a part of Australia's tradition. Sports betting is a great way to earn a little extra cash and get involved in other ways instead of watching. That's why sites like BlueBet, which appear tiny compared to industry leaders, can more than keep up.
The Australian-centric mindset behind the development of these new betting sotes and betting apps is revolutionising the industry. That being said, the international appeal of eSports has Australian pundits on their toes.
Classic Meets Contemporary
Horse racing is still one of the most popular sports in Australia. Though there are only four major horse races, smaller races occur almost every day.
Horse racing is such a massive part of Australian culture that the government fully supports betting on horse racing. Most Australians don't refer to horse racing betting as "gambling" because of the depth of knowledge held by the Australian market.
Current markets for betting and online gambling are increasingly focused on eSports. All of us have blown off steam with an hour or two on Call of Duty, but games like Overwatch and Fortnite are on the up.
Overwatch and Fortnite come with the bonus of huge industry backing. The amount of money being pumped into eSports leagues and the development of the industry is almost incalculable.
Want to Know More?
Staying on top of the latest innovations in new betting sites is part of every Australian's pastime. If you're not sure where to find the latest news or have specific questions, get in touch with us to find out more.
Our team is always available to help. We stay on top of the trends, so you can too. We can't wait to play alongside you!
New Betting Sites Australia FAQs
Which Australian betting site has the best odds?
Our extensive research has found that betr, Neds, and Ladbrokes have the best odds overall, though this changes with different sports markets.
Are they any new betting sites in Australia?
New bookmakers are constantly being created in Australia, as the Aussie betting market is very competitive. Although it may seem that there is no room for more betting agencies, this is not the case. Betr, BetRight, Dabble, and WolfDen are some of the newer betting agencies to jump into the ranks.
Which is the best Australian betting site?
If you're looking to do some online betting, a few bookmakers come highly recommended. However, finding the right one for you is crucial as they offer different things. While large companies like bet365 and Unibet provide a broad range of markets, other places like TexBet or RealBookie may have better value odds.