WellBet is a budding entrant in Australia's betting landscape, and is rapidly expanding its footprint across the Australian betting scene.

How's the Layout?
The design of WellBet is impressive, both on mobile devices and desktops. It's swift, user-friendly, and ensures a seamless journey from start to finish. The playful design is refreshing from some of the more established betting platforms. Although I noticed a slight delay during the first mobile load, subsequent loads were blazing fast.
Let's Fill in the Sign up form.
Time to Sign Up!
WellBet's registration process is among the quickest I've encountered as a reviewer. It's straightforward, without unnecessary steps, and I was up and running in just a couple of minutes.
Check Out WellBet For Yourself Here.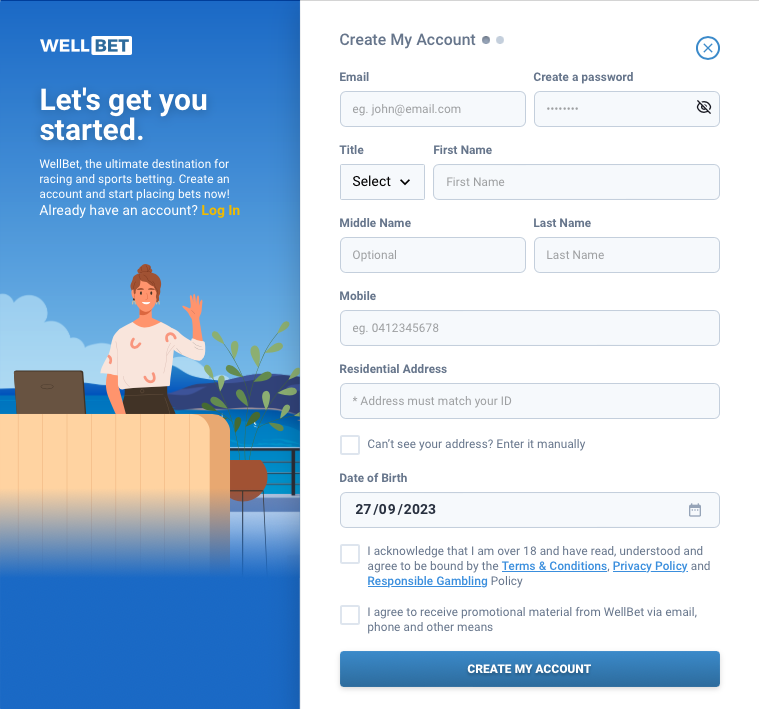 Let's fund our account.
Adding some funds
I appreciated the simplicity of their deposit options, offering just Visa and Mastercard. While a broader range might be beneficial, it's convenient knowing these options are universally accessible.
Ready, Set, Bet!
Placing a bet
Betting on WellBet, whether via phone, desktop, or tablet, is a breeze. The platform's design ensures clarity, eliminating any second-guessing.
The Form Guide
WellBet's form guide is somewhat basic, integrating the guide and odds on the same page as the race listings. If you don't rely heavily on extensive guides or speed maps, WellBet is an excellent choice.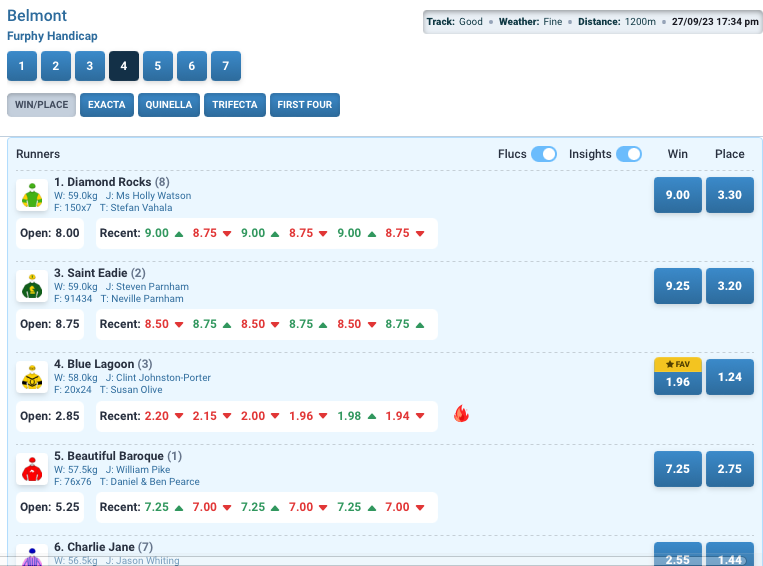 Full-Form Guide
Currently, WellBet doesn't offer a full form guide.
Speed Map
I couldn't locate a speed map on the WellBet website or app, but it seems they might consider introducing it soon which will be handy as an extra little bit of info.
Popping on a bet
While browsing the day's races, I came across Blue Lagoon, the undisputed favourite and had pretty attractive odds. I decided to place a $5 bet on the nose.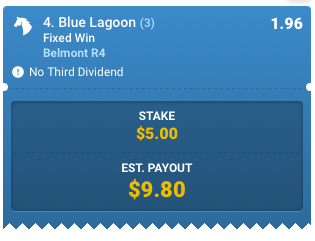 Setting your Deposit Limit
One commendable feature of modern betting platforms is the ability to set a deposit limit. WellBet has incorporated this feature, ensuring responsible betting.
Betting on Sports
Being a sports enthusiast, I enjoy placing bets on ongoing sports events. While I typically avoid unfamiliar sports like darts or snooker, seeing such options is good. I also placed a bet on the Panthers, finding the odds competitive with the bigger bookies.
Verifying your account
Verifying my WellBet account was a unique experience. Unlike some platforms that require email submissions, WellBet's process is entirely online, completing my verification in a jiffy.
Verdict
WellBet stands out. Many sportsbooks clutter their platforms with seldom-used features, but WellBet offers a clean, fun, and straightforward betting experience.
WellBet Review 2023

WellBet Highlights
Good Sports Markets
Competitive Odds
Same Game Multis
Quick App
What We Don't Like
No Phone Support
No racing or sports futures
No Live Streaming
WellBet Deposits and Withdrawals
Depositing and withdrawing from your WellBet account is hassle-free with visa and Mastercard deposits and withdrawals by bank transfer.
WellBet Deposits
Currently, WellBet offers only two types of deposit options.
Deposit type:
Minimum Deposit
The minimum deposit available for WellBet is $10.00.
WellBet Withdrawals
For now, only bank transfers are available for withdrawals. Given their impressive platform, I anticipate more options soon.
Withdrawal Type:
Minimum Withdrawal
The minimum withdrawal for WellBet is not stated on their website, however, it is safe to assume it will be $10-20.
WellBet Minimum Bet
The minimum bet at WellBet is $1.00.
WellBet Betting Markets
WellBet offers a variety of betting markets, expanding on common options found on other platforms.
WellBet Sports
Currently, 14 sports are listed, but they claim to have a broader range in their portfolio.
Sports available
Currently, the list of sports available a WellBet are:
American Football
Australian Rules
Baseball
Basketball
Cricket
Darts
Ice Hockey
Rugby League
Rugby Union
Soccer
Specials
Tennis
WellBet Racing
Racing options include Thoroughbreds, Greyhounds, and Harness, nationally and internationally.
WellBet Promotions
While not as extensive as larger platforms, WellBet offers racing and sports promotions.
WellBet Contact and Customer Service
The only customer service channel for WellBet is live chat.