Enter deposit amount

Simply enter the amount you want to deposit and find the best one for you in seconds!

$

150

Bonus
Total funds to bet with$

0

Turnover before withdrawal 1x
Minimum Odds

$1.50

CLAIM OFFER
$

150

Bonus
Total funds to bet with$

0

Turnover before withdrawal 1x
Minimum Odds

$1.50

CLAIM OFFER
$

300

Bonus
Total funds to bet with$

0

Turnover before withdrawal 4x
Minimum Odds

$1.40

CLAIM OFFER
$

150

Bonus
Total funds to bet with$

0

Turnover before withdrawal 1x
Minimum Odds

$1.50

CLAIM OFFER
$

100

Bonus
Total funds to bet with$

0

Turnover before withdrawal 1x
Minimum Odds

$1.50

CLAIM OFFER
$

200

Bonus
Total funds to bet with$

0

Turnover before withdrawal 1x
Minimum Odds

$1.50

CLAIM OFFER
$

500

Bonus
Total funds to bet with$

0

Turnover before withdrawal 1x
Minimum Odds

$1.50

CLAIM OFFER
$

0

Bonus
Total funds to bet with$

0

Turnover before withdrawal x
Minimum Odds

$

CLAIM OFFER
$

250

Bonus
Total funds to bet with$

0

Turnover before withdrawal 2x
Minimum Odds

$1.50

CLAIM OFFER
$

500

Bonus
Total funds to bet with$

0

Turnover before withdrawal 2x
Minimum Odds

$1.50

CLAIM OFFER
Recommended
Type: Deposit Bonus
$150
Details BetEasy are giving an $150 bonus bet when you deposit $150, giving you total of $200 to bet with.
Can be used as a single bet
Must be first deposit
Recommended
Type: Bonus Bet
$150
Details
SportsBet are matching your first bet up to $50 with a $150 bonus bet.
Matched first bet with a free bet, max $150
Single bet only
Must be used within 30 days
Recommended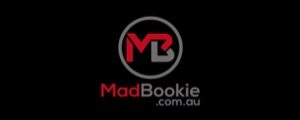 Type: Deposit Bonus
$200
Details MadBookie are giving a matched bonus bet of up to $200 when you deposit $200, giving you total of $400 to bet with.
Can be used as a single bet
Must be first deposit
Recommended
Type: Deposit Bonus
$150
Details Neds are giving away $150 in bonus bets when you deposit $150, giving you total of $300 to bet with exclusive to KRUZEY
Can be used as multiple bets
Must be first deposit
Great promotions
New bookmaker
Recommended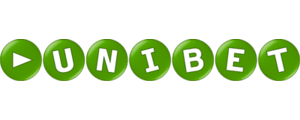 Type: Deposit Bonus
$300
Join Unibet and score bonus bets to the value of $300 when you deposit $300!
Split into multiple bets
Great odds
Trusted and experienced
Free Bets & Bonus Bets, What Are They Really?
Free bets in Australia are easy and simple to understand. When in the market for sports betting online, the first thing you notice is the intense competition among key operators. To set themselves apart, a great number of bookmakers present free bets and other extremely generous bonus offers to new customers. However, to take advantage of a bonus offer, a punter has to first place a bet with their own cash. This bet is known as the "qualifying bet" in the online sports betting community. For instance, as you register with a betting agent and wager AUD 50 as a qualifying bet, the agent will proceed to offer you an additional AUD 50 for wagering, absolutely free.
With so many betting bonuses available, it can be hard to find one that matches your playing style and requirements. At KRUZEY, we have done the hard work for you and given you our top five. All these betting agencies are safe and secure with a reputation for trustworthiness. Free bets are a great way to test out the features of a new online betting agency without breaking the bank. It's certainly the safest and a no-strings-attached approach to testing the waters with any betting agency you are thinking of joining.
BetEasy
CrownBet and William Hill have teamed up to create BetEasy, creating an account takes about 2 minutes and they throw in a welcome offer to sweeten the deal. When you deposit AUD 100 , you receive AUD 100 in bonus bets. You can rack up a total of AUD 200 if you choose to make a deposit of AUD 100. Essentially, you can begin making wagers with AUD 200. That is plenty of money to enjoy betting on their great sports selections, live stream for AFL and other sports. You can even enjoy wagering on the go with the convenient BetEasy mobile app. Just remember, before withdrawing your winnings, you need to turnover your winnings once by placing another wager with odds equal to or greater than AUD 1.5. The exclusive BetEasy free bets offer might just make it a betting site  suited to your wagering needs.
Neds
Neds are one of the new betting agencies on the block, they sure have made an impact upon coming to market. They boast a wide rang of promotions on all sporting events. They also have a fantastic free bet offer available to people who join up through KRUZEY. Joining up is a breeze taking no longer than a couple of minutes. From there they will match your first deposit up to $100 giving you a total of $200 to bet with. They will require you to turn this bonus over at odds of $1.5 They have a very easy to use mobile app which makes betting online a breeze.
Sportsbet
Interested in rewarding prizes on horse races, strong odds, values and markets, live stream of events and money back specials? Sportsbet may just take the winner's ribbon with astounding offers of free bets Australia has been dreaming about.  You can breeze through the sign up process in almost 3 minutes, make a secure and safe deposit and bet on some of the great odds and specials listed. Not to forget the Bonus Bet offer: where Sportsbet is ready to match your first bet up to AUD 501! You can place wagers to your heart's content and withdraw only the winnings rather than the Bonus Bet deposit. Plus, there's an offer for referring Sportsbet to your friends too! You can stand to make AUD 100 in Bonus Bet if your referred friend signs up at Sportsbet and makes a deposit of AUD 50 or higher. Strap yourself in a comfy chair and get ready to enjoy a lively gambling experience.
Ladbrokes
With plenty of experience under its belt in the UK, Ladbrokes has ventured into the Australian market relatively recently. However, live streams for racing, a large selection for sports bets and excellent customer service have helped them make a mark as the premier go to wagering site preferred by Aussies. As a new user, you can sign up quickly and easily, make your deposits and take a shot at interesting wagers. Don't forget your bonus bets up to AUD 250 matched against your first bet. You need to turn over your winnings at least two times against odds of AUD 1.5 or more.
Betstar
Another competitive name in the Australian bookmaking community is Betstar. Best tailored for sports punters, it covers all major events in sports from AFL to NBA. Ready to join Betstar with a brand new account? In line with your first deposit, you can make a claim of up to AUD 250 in free bets. Interestingly, the offer at Betstar is to match your deposit by 100%, whatever amount you choose to deposit first, Betstar will match it with free bets. Imagine enjoying up to AUD 500 for a simple AUD 250 deposit! As per the norm among Australian free bets offers, your winnings from the free bet must be turned over at least two times at AUD 1.50 odds or higher. Get ready to be impressed by Betstar's exclusive products and weekly promotions.
Centrebet
Want to enjoy outstanding value at highly preferred sporting and racing events right from the comfort of your mobile? Say hello to Centrebet, dedicated to providing one of the largest selections of bet types for horse racing and international sports in Australia. If you're signing up with Centrebet, you're in for a great treat. Centrebet is prepared to match your first settled bet, leaving you to claim up to AUD 200 in free bets. The proceeds from your Bonus Bet wins are required to be turned over at least once at odds AUD 1.50 or greater before you can withdraw them to your account. We think Centrebet is highly popular with its secure and safe betting platform, low requirement for minimum deposit and fantastic bonus bet offers.
Bookmaker
There's nothing better than a user-friendly site that allows you to easily place your wagers quickly. Wouldn't it be terrific if that site also signaled critical price movements in each market? Bookmakers has all that and some more for its valued punters. In fact, as a new customer, you could lay your hands on free bets up to AUD 250! The process is simple, quickly sign up under 5 minutes, deposit an amount you prefer and sit back to watch how Bookmakers matches your first deposit right up to AUD 250. Meaning, you can enjoy betting with AUD 500 for the price of AUD 250! Any winnings made through the free bet stake are required to be turned over only two times at AUD 1.50 odds or higher, so you can withdraw them. Begin enjoying the wide variety in bet types and prices, today!
Aside from comparing free bets, armed with our strong punting experience, we also list and review   numerous betting sites available online for your convenience. If you're after a simple guide for betting sites, then this is where you should start.
No Deposit Free Bets in NSW, Victoria and SA.
It's a little known fact that most bookmakers will give you bonus bets anyway, even if you live in one of the states where they are banned. Some states have banned free bets because of "Enticement" laws. Simply join the betting agency and you may receive the bonus bets. It's not an enticement because you are already a member! Once you have joined, get in touch with the betting agency to arrange your bonus if it isn't automatically applied. Whether you love to gamble on the weekends or you're in it professionally, we are dedicated to working out what you would enjoy most. At Kruzey, we want to deliver to you the best in sign up bonuses and offers we trust and use ourselves.
If you aren't sure which one to go with, use our tool to compare the best online betting sites to help decide which one best suits your betting style and desires.
Free Bet Turnover Rules
One of the biggest things to look for when getting a bonus offer is the turnover rules. As an example, a betting agency may give you a free AUD 100 bet, but before you can withdraw any of the money you must bet it all on a fixed odds event, at odds over AUD 1.50.
Another popular rule with bookmakers is that the amount must be "turned over" multiple times before you can get your hands on it. Keep an eye out for details when signing up to avoid disappointment.
Free Bets and Fun With Math
Some sharp punters are wise about the wonderful combination of bonus bets from bookies and basic math. So over the years, they have come up with fun ways to make the most of a wonderfully generous offer. We've collected some amusing strategies to entertain you:
David knows that all free bets have an inherent value assigned by the betting agency. He decides to place a wager on a coin toss at a cricket match with his qualifying bet. The odds stand at 1.90 and there is a 50% chance he can win or lose. He expects either to win 90 cents or lose AUD 1, when the coin is tossed. You might think it is a funny move where he has set himself up in a losing situation. However, once you consider the free bet he has in store, you can see he's been rather crafty. He repeats his free bet on a bet which is similar and can expect an additional outcome:
Almost 50% chance David wins both bets and he gains AUD 1.80
A 25% chance David wins one bet and loses the other, he stands to lose 10 cents.
Another 25% chance David loses both bets but only loses the original AUD 1.
Having figured out his probabilities, David quickly moves to place the same bet at four different bookies. He now expects to lose 10 cents twice, 90 cents once and also win AUD 1.80 once. Successfully earning a profit of somewhere around 70 cents. He managed to get a good value on account of getting two bets while paying only for one. Although 70 cents might not seem like a lot, what if the bet were made on AUD 100? The expected profit for David would have totaled AUD 70. Not bad for a quick wager!
Then there's Steve. Steve has been eyeing the betting agencies for a win/lose wager that delivers great odds. Somehow, Steve landed a bet for 2.40 odds and decides to make a deposit for a qualifying bet for AUD 1. He is awarded an AUD 1 free bet by his betting agency as a bonus on the deposit. If he does win, he has calculated he can win AUD 3.80 off of AUD 1! If he loses, it's just the original AUD 1 he planned on wagering in the first place. It is important to remember such great odds are hard to come by and gambling should be done responsibly. Do not count on the bonus bets as your source of income. Just enjoy it as an added reward for what you were willing to sacrifice anyway.
The Cost of Free Bets
When seeking out bet sites to join, both fresh and seasoned punters favor sign up offers and promotions as a guide for making their final choice. When hauling in a new punter, sign up incentives are the gambling industry's go-to method for attraction. While no deposit bonus bets definitely appear to be a great reason to select your bookmaker, have you ever wondered what these bonuses are truly worth?
With welcome bonuses, you should first start by paying attention to the words "Terms and Conditions" which accompany all promotional offers. Any minor details outlined in this section, if overlooked, can actually bring about a huge change in your entire gaming experience. Since there is no such thing as "completely free", these conditions and terms protect the betting agency also. Moreover, most are not absolutely unreasonable. In a typical scenario, you might need to make a deposit first off before laying claim to a bonus or you might need to make multiple wagers before cashing out.
For betting agencies, the premise behind giving away free bets is simple. In addition to their own money, punters are bound to lose the stake from free bets. Quite truthfully, an average punter does lose a couple of hundred bucks before making the move to a different bookie. If a sign-up bonus sounds too good to be true, it might be the actual case. It is perfectly acceptable for bookmakers to creatively use promotional language that cloaks the real meaning of the treats they have on offer for you. Curious about the hype around "free bet" offers?
Fortunately, at KRUZEY, we want you to you enjoy your time when gambling online. Given our interest, we'll help you understand why a free bet might not be actually free. These promotions prompt you to wage a bet, but surprisingly without any money of your own. Rather, the bookmaker promises to give you a free bet from their own pocket. In fact, behind the scene, the requirement for these bets include matching the bonus offer amount with cash of your own and betting on unfavorable outcomes. All in all, you end up investing a wager from your pocket, the betting agency leads you into a less profitable area and withdrawing winnings involves placing more wagers.
At KRUZEY, we advocate treating free bets as a little bit of fun on top of what you would normally bet anyway. If you get something out of it, great, if not, it hasn't cost you a cent.
What Are Bonus Bets?
Bonus Bets are an offer online bookmakers offer customers, usually as an incentive to sign up to their betting agency or a promotion they have offered on a specific event.
It is basically a free hit when used, as the bookmaker will take the bonus bet stake back and give the winnings (if successful) into your account.
© Copyright KRUZEY PTY LTD, PO Box 803, South Melbourne 3205