While there's no definite answer, most players on this list were respected as some of the 'best in the world' last season. But because Soccer took a break for a few months and player form constantly changes, some might question this list. Nonetheless, what's the fun in ranking if there isn't any debate?
The Lionel Messi-Cristiano Ronaldo war is now a thing of the past, but that still leaves us without a clear answer as to who the better player is. With the next generation of stars jostling for position, it's anyone's guess as to who will come out on top.
We composed this list by examining various factors, such as short-term form. However, I did not let one season dictate a player's ranking if they have had past seasons of All-Star caliber performances.
Criteria such as trophies, league strength, raw stats, and the unquantifiable magic combined help to create our list. And I'm aware some of you will not agree with me, but that is why we all love a sporting debate!
It's tough to objectively compare so many excellent players, but I did my best to consider each player's current form and overall ability when fit. So here are the top 10 footballers in the world right now, in my opinion. Be sure to brush up on your knowledge before the World Cup starts!
#1 Lionel Messi
La Pulga Atómica (the Atomic Flea) has been number one on this list for over ten years, and at 35, he's still playing at his best. Mind-blowing statistics and unbelievable seasons have become commonplace for him.
Although Ronaldo and Messi will no doubt be remembered as two of the three best footballers of all time, alongside Diego Maradona, while Ronaldo's career is winding down, we're still seeing the same outstanding performance from Messi.
Messi had a tough start at PSG earlier this year but has turned it around to see some big wins.
#2 Robert Lewandowski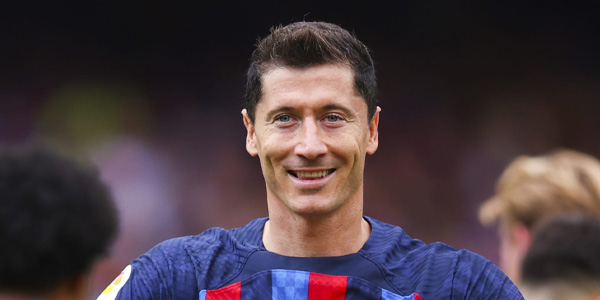 There's no doubt that Lewandowski is regarded as one of the most in-form soccer players in the entire world right now. He's been playing at an extraordinary level for some time, and it feels like a great injustice that he hasn't won a Ballon d'Or yet.
The Polish player's ability to technical skill, strength and speed creates a well-balanced portfolio. His movement in the box is always excellent, and his positioning is perfect for any one-on-one situation.
Not everything can be boiled down to numbers, but they don't lie. In his 375 games with Bayern Munich, Lewandowski scored 344 goals. And in 2020/21 alone, he notched 41 Bundesliga goals in 29 games! Plus, he's also finding his footing quickly at Barcelona.
#3 Kevin De Bruyne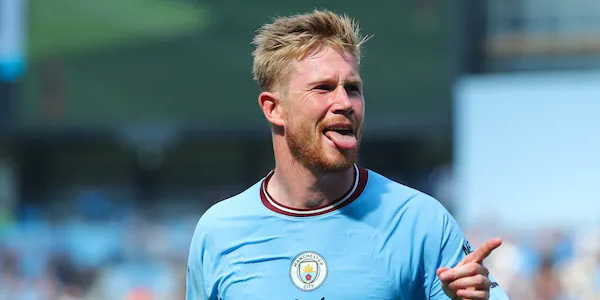 If we're judging based on raw effectiveness, Salah should be ranked higher than De Bruyne. But if we're looking at the complete package–skill set, technical ability, physicality, and mental toughness–De Bruyne might be the best footballer in the world today.
He is the best football crosser in Premier League history and has played some fantastic passes that you'll probably never see again. Not only can he create goals for other players, but he can also score easily.
Not only is De Bruyne an excellent footballer, but he also has surprising pace and physicality. The Belgian is stronger than many people realize and can move very quickly with the ball at his feet. He truly has everything a footballer could want.
#4 Kylian Mbappe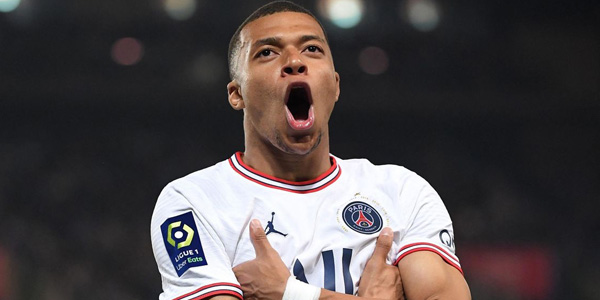 Mbappe's main competition for the title 'best player in the world' is Haaland. Each of the top three players on our best soccer players in the world list is 29+, making way for Mbappe to dominate for years to come possibly.
As of October 2022, in his career thus far, Kylian Mbappe has scored 215 goals and provided 107 assists in 296 appearances. In 2022, however, he made 39 shots with 26 assists in only 46 games played in Ligue 1, the UCL and the Coupe de France.
When Mbappe is sprinting towards you, you can only hope someone else will stop him. However, his close control of the ball is unrivaled, and his finishing ability makes him even more deadly.
#5 Erling Haaland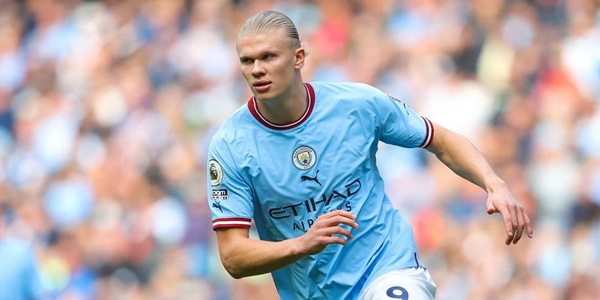 Second in contention to Mbappe to become the best soccer player in the world in the next few years is Erling Haaland.
Haaland has been phenomenal since making his professional football debut. At Red Bull Salzburg, he was immensely successful and then carried that momentum to Dortmund, where he scored 86 goals in 89 games.
Defences across the Premier League are learning he is a force to be reckoned with. At 6'4″, he is powering through teams and leaving them in his wake.
#6 Harry Kane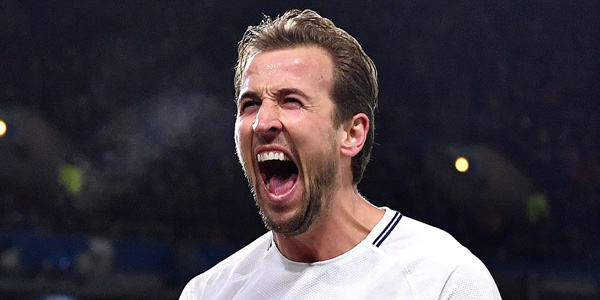 There is no doubt that Harry Kane is one of the best strikers in the world, and he has earned his place among other great talents.
In every season that Kane has played more than 30 Premier League games for Tottenham, he has scored 20 or more goals. He still scored many goals even during seasons when he was injured for part of the time.
More than just a flat-out scorer, England's go-to guy is head and shoulders above other strikers regarding passing range, technique, vision, and playmaking abilities. He is an outrageous talent; he deserves more hardware in his trophy case.
#7 Mohamed Salah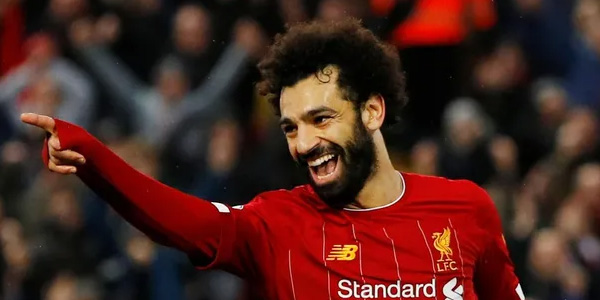 Some might say Mohamed Salah's running style is too basic, but there's no denying its effectiveness.
When the ball is on his side of the field, he's terrific at taking it up close to the goal and driving it in quickly.
There's no doubt that Mohamed Salah is one of the all-time greats in the Premier League. He may not have reached his superstar potential until later in his career, but he has undoubtedly been a key player for Liverpool FC.
He may be unable to make it to number 1 when looking at his competition on this list, but Salah deserves a place in the top 10.
#8 Karim Benzema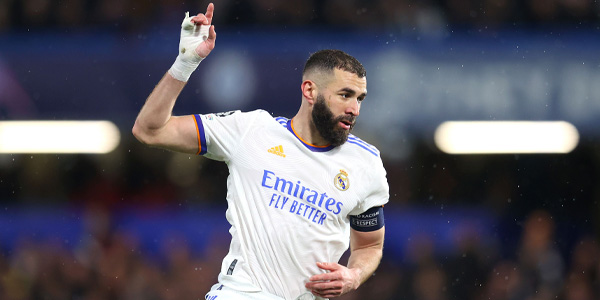 Karim Benzema, who has been in the game for almost two decades, continues to thrive and makes a return to the list.
In recent years, Madrid has gone for the so-called Galactico-style signings with big-money names, but they always go back to their reliable Frenchman. Last season was one of his best yet.
Before this most recent season, in which he scored 27 goals in 32 La Liga games, he had already produced four 20-goal seasons back-to-back. In addition, his numerous assists indicate how hardworking and selfless he is, both essential qualities for anyone looking to find relative success in him.
#9 Sadio Mane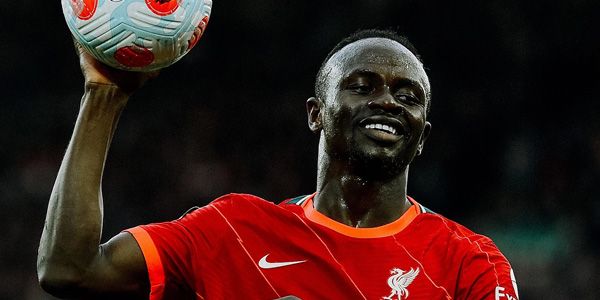 As Liverpool currently struggles, the absence of Mane is increasingly notable. Although the Reds have some young talent on their roster, it cannot replace Mane's impact.
The Senegalese winger scored an outstanding 16 Premier League goals last season, and he's followed that up with three goals in his first three appearances for his new club. Undoubtedly, he is the leading man on his new team.
Mane's ability to slice through defenses has caused many teams problems throughout his career, and his big move offers him one more chance to wreak havoc on a division.
#10 Cristiano Ronaldo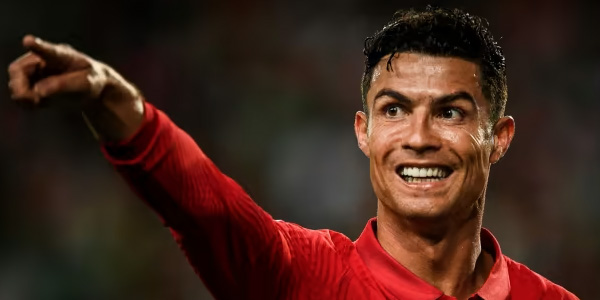 After being in the top two for over a decade, Ronaldo has slid down the list.
Although he's not as young as he used to be, and many of his best days are in the past, he's still a risky asset that United can use even though it hasn't been smooth sailing this season.
Ronaldo has transitioned from a fast-paced winger to a commanding center-forward. However, he is still one of the best in the business regarding staying calm under pressure and scoring crucial goals at the end of matches.
---
BEST SOCCER PLAYER IN THE WORLD FAQs
Who is the best soccer player in the world in 2022?
Lionel Messi is the best soccer player in the world in 2022. For the past decade, Lionel Messi and Cristiano Ronaldo have been at the top of the best-player list for 2022. However, this might be one of their last years as elites since they are both in their mid-thirties.
Who is the richest soccer player in the world in 2022?
The richest soccer player in 2022 is Kylian Mbappe, just edging out Lionel Messi by a mere $8 Million.
Who is the best player in the Premier League in 2022?
Belgian Kevin De Bruyne, Manchester City midfielder, holds the title for best player in the Premier League. Not only does he have outstanding vision and finesse regarding passing ability, but 18 of his assists this season gain him the Premier League record.
Who is the best Brazilian soccer player in 2022?
The best Brazilian soccer player in 2022 is Neymar. He has had some trouble with injuries over the past few years, but that does not stop him from being a fantastic player. Some people might even say he is the most skillful player alive.
Who is the best English soccer player in 2022?
Bukayo Saka has unanimously been voted the 2021-22 England Men's Player of the Year by EE. The 21-year-old was selected as the Three Lions' stand-out star of Declan Rice and Harry Kane in second and third, respectively.
Who is the best defender in the world in 2022?
Though just 22 years old, Matthijs de Ligt is no joke. He's been called the best defender in the world for his incredible leadership skills, tremendous bravery and unmatched ability. This season, the opposition dribbled past him only 0.2 times per 90, registered 4.38 clearances per 90, and had 1.62 blocks per 90. His dependability and extensive experience at such a young age make him the best defender in the world.
Who is the best goalkeeper in the world in 2022?
Thibaut Courtois, Real Madrid's goalkeeper, has been given the Yashin Trophy for best goalie of the 2021-22 season.
Who is better Messi or Ronaldo?
Messi is better than Ronaldo. Although Ronaldo has more of FIFA's new 'The Best' awards, Messi has been crowned UEFA Player of the Year more times and won more league Player of the Year accolades.
Who is the fastest Soccer Player in history?
Real Madrid player Gareth Bale holds the record for the fastest sprint in football history, clocking in at 39.9 km/h during a game against Villareal in 2013.
Who has the most hat trick in Soccer?
Erwin Helmchen holds the record for most hat tricks with 141+ in his career from 1924-1951. However, the active player with the most hat tricks is Cristiano Ronaldo, with 60 career hat tricks.