NSW free bets and bonus bets banned. What is the alternative?
NSW free bets are gone. Take our simple bookmaker quiz below to find the best betting agency for you!
Bookmaker Quiz
---
[wp_simple_survey id="2″]
Horse Racing Tips NSW
We have in-house horse racing tipping service which you can join for free by opting into our email or SMS list.
Click below to get tips sent to your email or via SMS.
Bookmaker Reviews
BetEasy Review –  In our opinion, one of the better online bookmakers going around at the minute. Crownbet has joined forces with William Hill to create this powerhouse. Their layout is super easy to use and they have a lot of markets that cater to all. There rewards program has some great, more..
Neds Review – The newest agency on the block, they seem to be putting everything into place. from in-play betting to futures markets they have everything covered. They are also the first bookmaker to, more..
MadBookie Review – The MadBookie site would seem to have a very basic but effective layout. You can deposit and withdraw with ease, and the best tote service is sure to give you the best, more..
Ladbrokes Review – Being one of the more trusted bookies in the market, they offer some great odds with there odds boost feature allowing you to boost the current odds available on a selected race for those racing punters and best of all, more..
Sportsbet Review – The party boy of the bookmaker world, this cheeky agency set the tone in terms of creating a fun environment in the online betting space. One thing they do betting than most agencies is, more..
Unibet Review – One of the movers and shakers in the UK betting market, they have established themselves as a big player in Australia. One of the key things about Unibet is that they offer live streaming of, more..
Palmerbet Review – Palmerbet are one of the only, truly 100% Australian owned bookmakers. So if you don't mind supporting the Aussie battler then you could do worse then signing up with Palmerbet because, more..
BlueBet Review – Bluebet is backed in by Michael Sullivan who was the founder Sportingbet a leading agency at the time which has since moved on and been sold. So you know you're in safe hands with there, more..
Bet365 Review – BET365 was one of the original online betting agencies, the fact they are in still in the game says a lot about this company, largely due to the fact that Bet365, more..
Betstar Review – A fine selection to say the least, they have a great fixed odds betting market and they also hold there very own eftpos card which can really make withdrawals a little easier and, more..
Bookmaker Review – Owned by Ladbrokes, the support for this agency is growing. They offer great live in play betting odds and the app is super easy to use. The best feature is, more..
FREE BETS NSW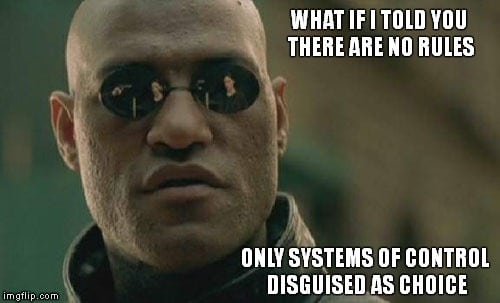 How to get the best bonus bets in NSW?
You can't. Unfortunately, the NSW government has stepped in with extreme measures to protect you from yourself. If you are trying to decide which betting agency to join you should use our quiz which will tell you which betting agency is right for you based on their features and individual strengths.
Sportsbet NSW
Sportsbet NSW is the same as all the other states of Australia except for one key difference – you cannot get the sweet bonuses and promo bets in NSW. It is a shame because Sportsbet has some of the best promotions going around, in particular, their AFL and NRL 24 points up early payout.
Bonus Bet Offers NSW
If you are trying to figure out how to get the best bonus bets in NSW, you are going to be disappointed. You can't get them anymore. There are now laws that also effect affiliate sites so be very wary of anyone who claims to be able to get you a bonus bet in New South Wales. They are lying. NSW bonus bet offers are gone.
Bet 365 Bonus Code
There used to be a great bonus code that was "MAXBONUS" which got you nearly $700 in bonus bets but unfortunately Bet365 is not allowed to offer New South Wales customers anything anymore. If it was up to them, they would do it but since they were fined $2.75 million in the federal court for free bets back in January 2014 they just can't.
Free bets for NSW residents
Free bets for NSW residents have been stopped by legislation called the Betting and Racing Act 1998 and the Totalizator Act 1997  The update comes into effect on 1st July 2018. We are betting free bets in NSW won't be back any time soon! Sorry New South Wales.
NSW Bonus bet offers
The reason people looked for NSW bonus bet offers was usually because they were trying to promo arb the bookies. How many normal customers do you think hunt for specific bonus offers across all bookmakers? They did it for good reason too, you used to be able to turn all of the bonus bets into cash. Unfortunately, it cannot be done anymore in New South Wales.
Free Bet NSW
By now we think you get the picture, if you are looking for free bet offer in NSW you are going to be sorely disappointed because from 1st July 2018 the new New South Wales government legislation stops betting agencies offering them to you.
NSW minimum bet limits, rules and laws.
The one shining light for New South Wales punters is the leading role Racing NSW played in establishing minimum bet rules for bookmakers. In a win for the successful punters who had their accounts limited the government stepped in and made bookmakers accept up to $2000 win bets for metro race meets and $1000 win bets for regional race meetings.
NSW Free Bet Legislation
From Monday 2 July 2018, the NSW prohibition on offering any inducement to participate in any gambling activity, including an inducement to open a betting account or to bet more frequently, will be strengthened to also prohibit any inducement offered with a disclaimer. At the same time, penalties for offences will be significantly increased and directors and other corporate officers of a betting service provider may be held liable for any breaches of the gambling advertising restrictions.
These provisions will now be found in Parts 4A and 4B of the Betting and Racing Act 1998 and Part 7 of the Totalizator Act 1997.
It is the responsibility of the betting service provider to ensure prohibited gambling advertising is not published or communicated in NSW. The responsibility for ensuring compliance will be borne by the betting service provider.
Betting service providers will be able to replace non- compliant advertising with advertising that complies with the changes. Betting service providers will also be able to continue to advertise offers directly to betting account holders
Details of NSW free bet legislation GL4015 Gambling advertising and inducements 
Deposit Bonus NSW
Deposit bonuses in NSW have gone the way of the dodo. Much like their free bet counterparts, the deposit bonuses which formed the cornerstone of many professional punters arbitrage strategies are now not allowed. Is there a way around it? Move to Queensland.
BetEasy NSW
BetEasy in NSW is under the same restrictions as everyone else. New South Wales forms a big part of their customer base and you can rest assured they are doing everything they can to provide maximum value to their customers. If you want to see if BetEasy is right for you, take our quiz on this page.
Bet 365 NSW
Bet 365 is still a great option for punters in NSW, particularly if you are into international sports like EPL and UK horse racing. An easy way to find out if you should be using bet 365 if you live in New South Wales is to take our betting agency quiz.
© Copyright KRUZEY PTY LTD