Compare Betting Sites
Using our compare table, you can see all betting agencies at a glance with their features side by side as well as real user ratings. Its more than just comparing odds when looking at betting websites. Have you considered which ones have the best regular betting promotions that you can actually use?
Compare Now
Free Bets Calculator
Know how much you want to deposit? Simply enter it in our calculator and you will see exactly how much you would get from the betting agencies. We factor in deposit limits and multiples to show you exactly how much you will have to bet with.
Start Betting
Find your agency
Our simple quiz asks 8 questions, after that we tell you which betting agency we think meets your needs based on the kind of sports you bet on and features you would actually use.
Find your agency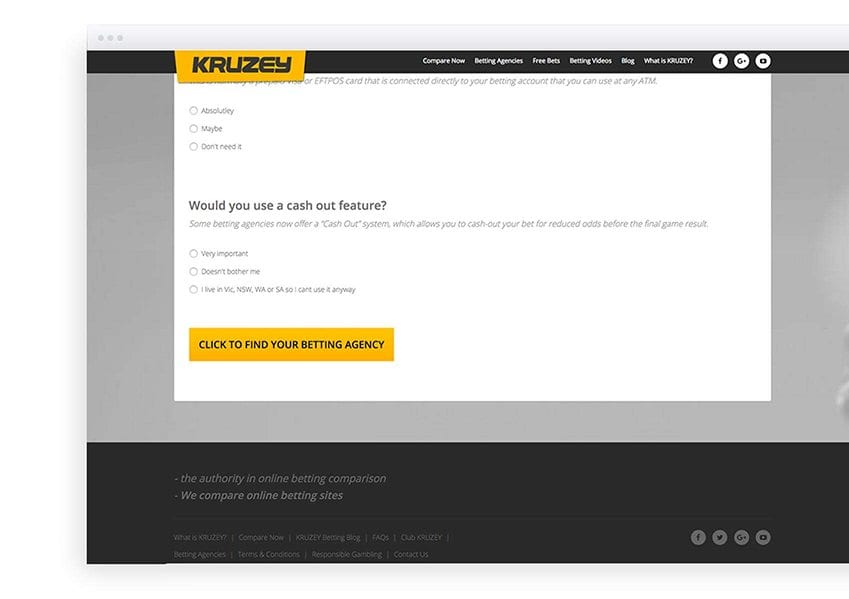 © Copyright KRUZEY PTY LTD, PO Box 803, South Melbourne 3205