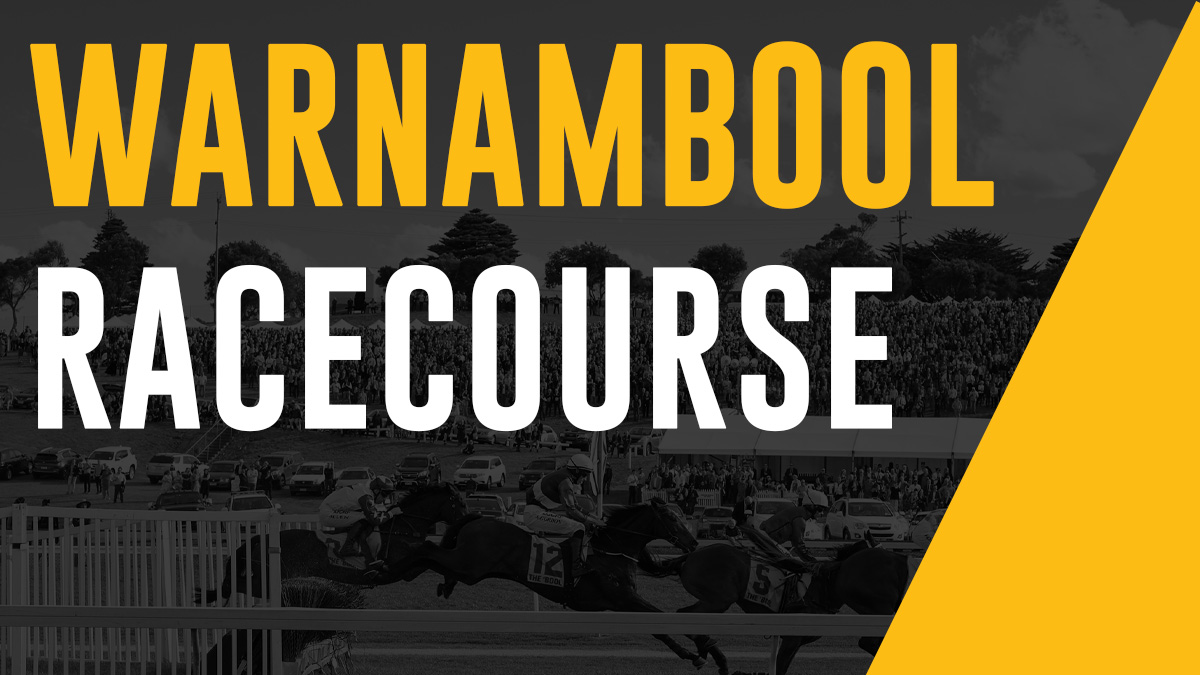 The Warrnambool Racecourse is located in the suburb of Warrnambool, in a picturesque valley with great natural viewing platforms. Warrnambool Racecourse is around 260 kilometres from Melbourne's CBD.
The Track
Warrnambool Racecourse has a circumference of 2066 metres, sweeping corners, and a long straight of 305 metres. The surface was rebuilt in 2000 and is built on a sandy loam profile with tall fescue and perennial ryegrass turf. The Brierly and Granters paddocks are part of the distinctive steeplechase track that has helped the Bool achieve international fame.
The Tracks History
Every year in the first week of May, all roads lead to the 'Bool' as the Club hosts the globally recognised May Racing Carnival.
The Warrnambool Racing Club aspires to create a lively and expanding platform for showcasing the thoroughbred racing business to a global audience.
The Warrnambool Racecourse and Club have almost 160 years of existence and are the crown jewel of Country Racing Victoria.
The Warrnambool Racing Club hosts 20 race meetings each season, including spring, summer, and fall feature racing.
Warnambool Races
Most Famous Race Held At Warnambool
The May Carnival, which takes place in the first week of May, is the most popular and draws over 35,000 people. The Grand Annual Steeplechase and The Warnambool Cup are the highlights of the May Carnival.
The Last Five Winning Horses
2022 WITCHACHAR STAR (AUS)

2021 LE DON DE VIE (GB)

2020 TOO CLOSE THE SUN (AUS)

2019 FURRION (GB)

2018 GALLIC CHIEFTAIN (FR)
Contact
Address
2-64 Grafton Road, Warrnambool, VIC 3280.
Phone
(03) 5562 2211 
Email
warrnambool@warrnamboolracing.com.au 
General Enquiries
PO Box 48, Warrnambool, Victoria 3280
1300 139 402 Country Racing Victoria
Directions To The Track
© Copyright KRUZEY PTY LTD