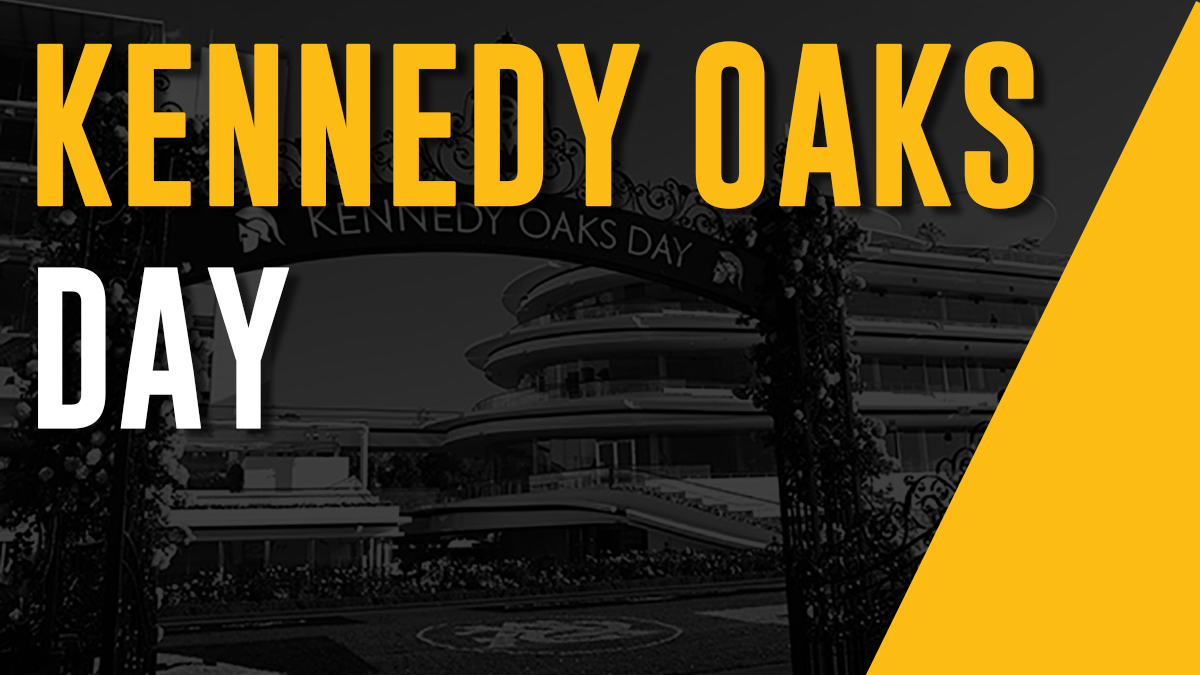 Oaks Day: A Day of Fashion and Fun at the Spring Racing Carnival
Oaks Day, also known as Kennedy Oaks Day, is a day full of fashion, fun, and horse racing at the Spring Racing Carnival in Melbourne, Australia. 
This comprehensive guide will provide you with all the information you need to enjoy this prestigious event at the iconic Flemington Racecourse.
VRC Oaks Race Details
| Date | November 9th, 2023 |
| --- | --- |
| Race Time | TBC |
| Racecourse Location | Flemington |
| Race Distance | 2500 Metres |
| Weather Conditions | Too early to tell |
| Caulfield Cup Prize Money | $1,000,000 |
The History of Oaks Day
The VRC Oaks, a prestigious race for three-year-old fillies, was first run in 1861, coinciding with the inaugural Melbourne Cup.
Over its history, the race has been known by three different names: the VRC Oaks (1861 – 2006), the Crown Oaks (2007 – 2016), and, as of 2017, the Kennedy Oaks.
The Oaks initially ran over a distance of 2400 metres until an additional 100 metres were added in 1973, bringing it to a grand total of 2,500 metres.
It was considered a Principal Race until 1978 and was then reclassified as a Group 1 race in 1979 with the introduction of the current race quality classification system.
The event has been an integral part of the race meetings that follow the Melbourne Cup and is often referred to as Ladies' Day since the VRC introduced the popular "Fashions on the Field" concept in 1962.
This day also features two additional Group races, the Group 3 Red Rose Stakes, a fillies' sprint race, and the Group 3 Maribyrnong Plate, a sprint for two-year-olds.
Tips for Betting and Winning at the Races
Whether you're a seasoned punter or a first-timer, consider researching the horses, jockeys, and trainers before placing your bets. If you are unfamiliar with how to place a bet, it will pay to familiarize yourself with betting terminology and types of bets.
Or, to save yourself the hassle, just take a squid at the tips at the top of this page (we've done the research and know what's good).
Dress Code and Fashion Tips for Oaks Day
Oaks Day is an opportunity to showcase your most elegant and fashionable outfits. Kennedy Oaks is known for its ladies' outfits, and as such, as a race day with a strong focus on fashion, attendees are encouraged to dress up and adhere to the dress code set by the Victoria Racing Club. 
Women typically wear dresses, while men are expected to wear a suit and tie. 
Remember to wear comfortable shoes and consider the weather when selecting your outfit (if it ends up being a wet day, those 6-inch heels are going to get stuck in the mud).
Activities and Entertainment on Oaks Day
In addition to the excitement of the races, Oaks Day offers a range of activities and entertainment options, including:
Live music performances

Fashion shows

Pop-up bars 
Don't forget to explore the various marquees and hospitality venues, which provide exclusive experiences and fine dining options for ticket holders.
You can find ticketing information on the VRC website.
Food and Drink at the Spring Racing Carnival
The Spring Racing Carnival is a culinary delight, offering a wide range of food and beverage options to suit all tastes. 
From gourmet food trucks to fine dining experiences, attendees can indulge in a variety of cuisines. 
There are also numerous bars and beverage stations to quench your thirst throughout the venue.
Hospitality Packages include:
The Furphy Deck $460pp

Riverside Bar and Bistro $610pp

Maybe Diva Marquee $710pp

Parade Lounge $780pp (sold out)

Skyline Lounge $795pp

Skyline Dining $885pp

The Rose Room $900pp

The Terrace Restaurant $945pp (sold out)

Lucky's $1,080pp (sold out)

Skyline Private $1,100pp (sold out)

The Elms Trackside $1,122pp

The Panoramic $1,225pp

Hill Stand Corporate Suites (price on application)
Where to Watch and Bet on the Races
Spectators can watch the races from various vantage points around Flemington Racecourse, including grandstands, marquees, and lawn areas (including the infield experience exclusive to racegoers in the Panoramic area).
Betting facilities such as TAB machines are available on-site, with numerous bookmakers and tote operators ready to take your bets littered throughout the venue. 
Additionally, you can place bets online or via mobile apps from various wagering providers.
Take a look at our top-rated horse racing betting sites.
Transportation and Parking
Flemington Racecourse is easily accessible by public transport, including trains, trams, and buses, or you can take a taxi or rideshare service such as Uber to the venue.
Limited on-site parking is available for those who prefer to drive; however, booking in advance is strongly recommended.
How to Buy Tickets for Oaks Day
Tickets for Oaks Day can be purchased through the official Victoria Racing Club website or authorized ticket sellers. 
Various ticket options are available, including general admission, reserved seating, and hospitality packages.
Dress Code Enforcement and Guidelines
The dress code for Oaks Day is enforced by event staff, who may deny entry to individuals who do not meet the established guidelines. 
To avoid any issues, ensure that your attire is in line with the Oaks Day dress code and is suitable for a day at the races (respectable dresses, suit and tie).
VIP Packages and Experiences
Consider purchasing a VIP package or hospitality experience for a truly unforgettable Oaks Day. 
These exclusive options provide access to private marquees, fine dining, and premium viewing areas. 
Consult the official event website for details on available packages and pricing.
Contact
Phone:
Reception:
International callers:
Email:
Membership: membership@vrc.net.au
General enquiries: generalenquiries@vrc.net.au
Location
448 Epsom Road, Flemington Victoria 3031
VRC Oaks Day Winners
2022 – Shes Extreme
2021 – Willowy
2020 – Personal
2019 – Miami Bound
2018 – Aristia
2017 – Pinot Spirit
2016 – Lasqueti Spirit
2015 – Jameka
2014 – Set Square
2013 – Kirramosa
2012 – Dear Demi
2011 – Mosheen
2010 – Brazillian Pulse
2009 – Faint Perfume
2008 – Samantha Miss
2007 – Arapaho Miss
2006 – Miss Finland
2005 – Serenade Rose
2004 – Hollow Bullet
2003 – Special Harmony
2002 – Bulla Borghese
2001 – Magical Miss
2000 – Lovelorn
1999 – Tributes
1998 – Grand Archway
1997 – Kensington Palace
1996 – My Brightia
1995 – Saleous
1994 – Northwood Plume
1993 – Arborea
1992 – Slight Chance
1991 – Richfield Lady
1990 – Weekend Delight
1989 – Tristanagh
1988 – Research
1987 – Sandy's Pleasure
1986 – Diamond Shower
1985 – My Tristram's Belle
1984 – Spirit Of Kingston
1983 – Taj Eclipse
1982 – Rom's Stiletto
1981 – Rose Of Kingston
1980 – November Rain
1979 – Brava Jeannie
1978 – Scomeld
1977 – Show Ego
1976 – Surround
1975 – Denise's Joy
1974 – Leica Show
1973 – Bonnybel
1972 – Toltrice
1971 – Kiss Me Cait
1970 – Sanderae
1969 – Goliette
1968 – Double Steel
1967 – Chosen Lady
1966 – Farmer's Daughter
1965 – Gipsy Queen
1964 – Light Fingers
1963 – Jingle Bells
1962 – Arctic Star
1961 – Indian Summer
1960 – Lady Sybil
1959 – Mintaway
1958 – Chicola
1957 – Amarco
1956 – Innesfell
1955 – Evening Peal
1954 – Lady Mogambo
1953 – Waltzing Lady
1952 – Waterlady
1951 – Lady Havers
1950 – True Course
1949 – Chicquita
1948 – Grey Nurse
1947 – Nizam's Ring
1946 – Sweet Chime
1945 – Cherie Marie
1944 – Provoke
1943 – Three Wheeler
1942 – East End
1941 – Primavera
1940 – Session
1939 – Triode
1938 – French Gem
1937 – Prairie Moon
1936 – Siren
1935 – Nalda
1934 – Alinura
1933 – Golden Hair
1932 – Protea
1931 – Gallantic
1930 – Barbette
1929 – Lineage
1928 – Opera Queen
1927 – Ninbela
1926 – Lanson
1925 – Redshank
1924 – Miss Disraeli
1923 – Frances Tressady
1922 – Scarlet
1921 – Furious
1920 – Mufti
1919 – Hyades
1918 – Stagegirl
1917 – Folly Queen
1916 – Thana
1915 – Rosanna
1914 – Carlita
1913 – Mint Sauce
1912 – Moe
1911 – Wilari
1910 – Styria
1909 – Lady San
1908 – Nushka
1907 – Lady Rylstone
1906 – Yabba Gabba
1905 – Lady Wallace
1904 – Red Streak
1903 – Sweet Nell
1902 – Fishery
1901 – Beanba
1900 – Haulette
1899 – Nitre
1898 – Symmetry
1897 – Eleusive
1896 – Thunder Queen
1895 – Auraria
1894 – Regina
1893 – The Dauphine
1892 – Etra Weeni
1891 – Tiraillerie
1890 – Litigant
1889 – Spice
1888 – Pearlshell
1887 – Dainty
1886 – The Nun
1885 – Uralla
1884 – Venetia
1883 – Quality
1882 – Vaucluse
1881 – Royal Maid
1880 – Sapphire
1879 – Petrea
1878 – Melita
1877 – Pardon
1876 – Briseis
1875 – Maid Of All Work
1874 – Gaslight
1873 – Rose D'Amour
1872 – Sunshine
1871 – Formosa
1870 – Florence
1869 – Kestrel
1868 – My Dream
1867 – Sylvia
1866 – Sea Gull
1865 – Lady Heron
1864 – Illumination
1863 – Aruma
1862 – Modesty
1861 – Palestine
© Copyright KRUZEY PTY LTD