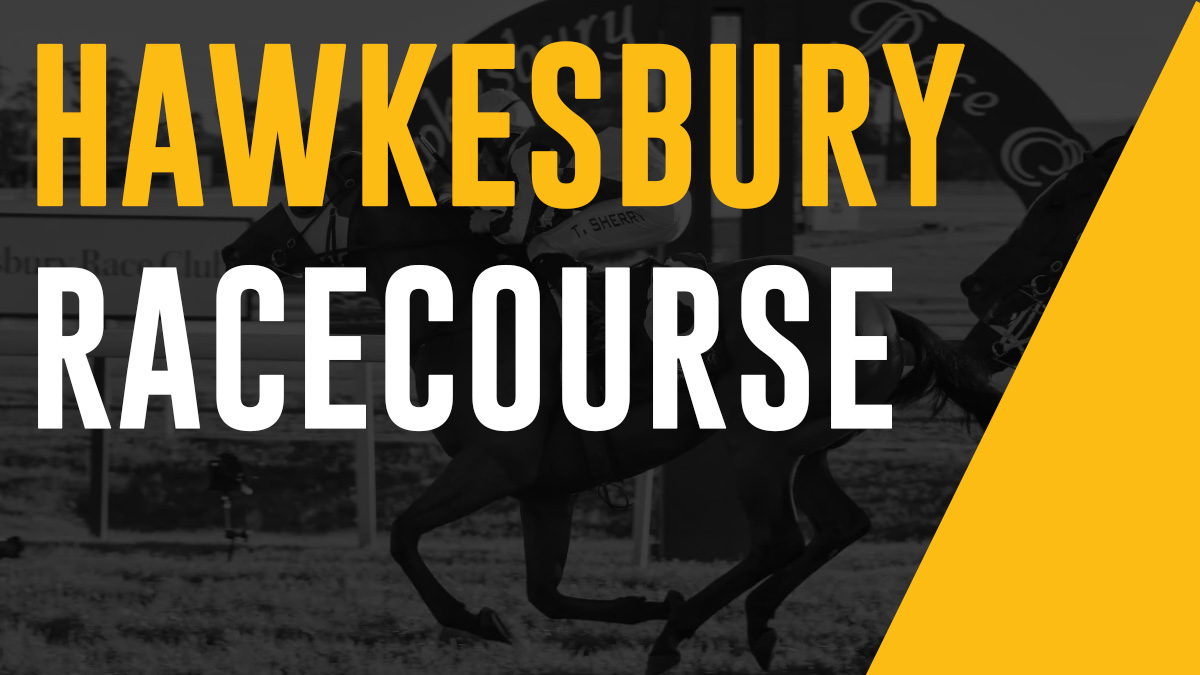 Hawkesbury Racecourse has established itself as a top racecourse on the NSW provincial racing circuit.
They offer a prime venue for thoroughbred racing, functions, events, weddings, festivals, and exhibitions. They also offer a 4-star motel with 30 tastefully situated rooms on the course, one hour west of Sydney's CBD.
The Hawkesbury, about an hour's drive from Sydney and the gateway to the stunning Blue Mountains, is one of Australia's oldest towns, having been discovered by Governor Phillip in 1789.
Hawkesbury Race Club is the ideal site for your event, surrounded by large open fields, with a backdrop of the magnificent Blue Mountains and the heritage of a well-established racing institution.
Hawkesbury is an NSW provincial club and stages 25 race meets per year. With Clarendon Train Station right on our doorstep and plenty of free parking, it's an ideal place to enjoy.
The Track
The actual course is 2067.5 metres long and 20 metres wide throughout. The track has a Kikuyu grass surface, a sandy loam base, and good subsoil drainage.
The home turn features 6% camber, while the remaining track has 2% cross-fall. The length of the home straight is 282 metres.
A 650-metre-long chute connects the back straight, where races ranging from 1400m to 2000m begin.
The Tracks History
The Hawkesbury Valley is one of Australia's oldest communities, and Governor Phillip was the first to visit it in 1789.
In 1865, Hawkesbury racing enthusiasts created a racetrack from 200 acres of dense bushland, leading to the first race meeting on the racecourse in 1871.
The Hawkesbury racecourse has been in continuous operation for more than 135 years.
Hawkesbury Races
Most Famous Race Held At Hawkesbury
The Hawkesbury Gold Cup over 1600 metres is the year's most important race. The day's highlight races include the Listed Yalumba Wines Cup, held on a Thursday in November.
The Hawkesbury Gold Cup Open Handicap race, worth $130,000 in prize money, is run on the very same day as the Group 1 Crown Oaks day. With many horses participating in the Melbourne Spring Carnival, this race typically draws local class runners from the club or Sydney.
The Last Five Winning Horses
2023 – New Mandate
2022 – Kirwan's Lane
2021 – Archedemus
2020 – Amangiri
2019 – Archedemus
Getting There
By Train
Clarendon Train Station is within a two-minute walk from the gates.
By Car
There is plenty of free parking steps from the Racecourse Entrance.
Contact
Hawkesbury Race Club
Address
1 Racecourse Road Clarendon NSW 2756
Phone
(02) 4577 2263
Directions To The Track
© Copyright KRUZEY PTY LTD