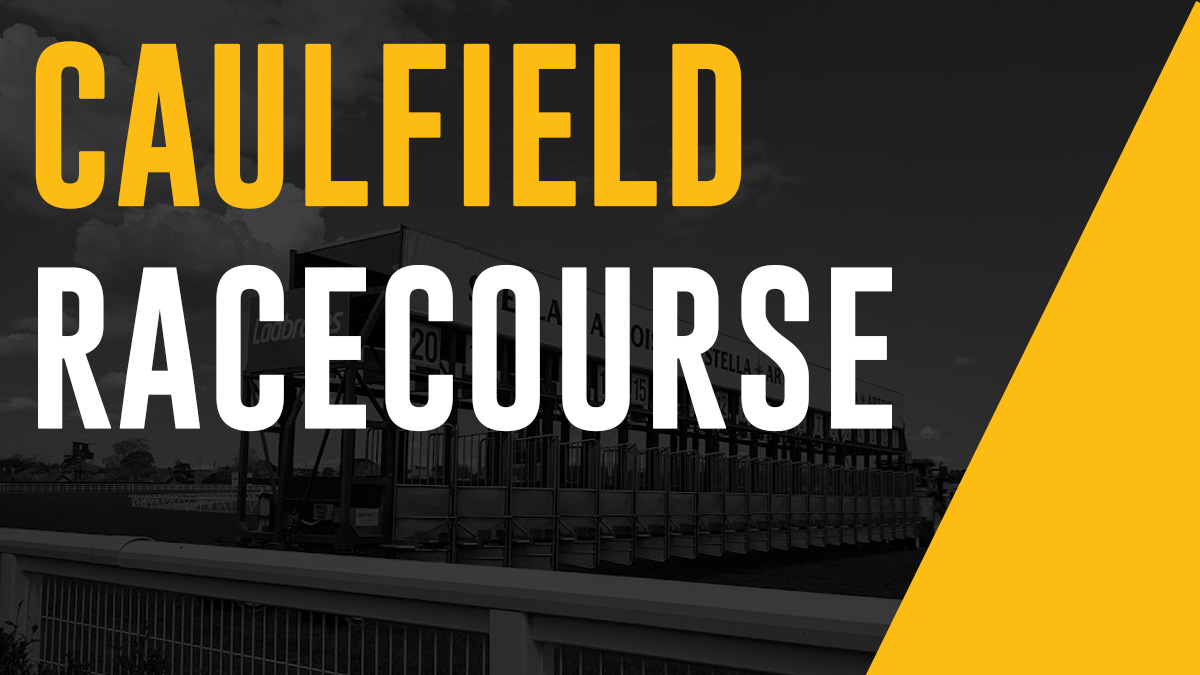 Caulfield Racetrack
Caulfield Racecourse Reserve is located on the border of Caulfield and Caulfield East in Melbourne's south eastern suburbs, nine kilometres from the Melbourne CBD.
The Reserve was designated for three purposes: racing, recreation, and the establishment of a public park.
The Caulfield Racecourse Reserve Act 2017 established a Trust to prepare for the reserve's future development and maintenance.
The Track
The track is triangular in shape, with three straights 30 metres (98 feet) wide, a total circle of 2.08 kilometres (1.29 miles), and a 367-metre finishing straight (1,204 ft).
All turns have a banking of 4% to 6%. Racing occurs in an anti-clockwise direction. The completely glassed-in Rupert Clarke stand offers an unobstructed view of the racetrack.
The Tracks History
Caulfield Racetrack is a well-known horse racing venue in Melbourne, Australia. Local racegoers call it "The Heath," and it is home to the Melbourne Racing Club.
Horse racing began on a bush track where the Melbourne Hunt Club met in 1859. The club's dog kennels were eventually turned into a racetrack. The Victoria Amateur Turf Club was formed in 1876, and the first Caulfield Cup race took place in 1879.
Caulfield Races
Caulfield is one of Australia's most famous racetracks, hosting the Caulfield Cup each spring.
The Melbourne Racing Club and Victorian business spent a lot of money to improve the track in early 2000, which was a huge success.
Caulfield is the principal racecourse for the Melbourne Racing Club, which holds 60 races per year.
Sandown, the other circuit, is primarily utilised for midweek and winter racing to preserve the Caulfield grass.
Most Famous Race Held At Caulfield Racecourse
The Caulfield Cup, one of the top five races in the country, is held each spring in mid-October.
The Last Five Winning Horses
2022 – Durston
2021-  Incentivise
2020-  Verry Elleegant
2019-  Mer De Glace
2018- Best Solution
Racecourse Events
Caulfield features some of Australia's most famous and historic races each season, including the Caulfield Cup, Caulfield Guineas, Blue Diamond Stakes, C F Orr Stakes, Oakleigh Plate, Underwood Stakes, and Futurity Stakes.
Racecourse Parking
There is public parking accessible at the Centre Car Park (enter via roundabout on corner of Kambrook Road and Glen Eira Road).
Members can park in the Members' Centre Car Park (accessed via the roundabout on the corner of Kambrook Road and Glen Eira Road) and the Guineas Car Park (via Gate 20, Normanby Road).
Please bring your Members' Car Park Pass with you. If you have any parking-related questions, please call 1300 GO RACE (46 7223).
Contact Details
Address: CAULFIELD RACECOURSE, STATION STREET, CAULFIELD EAST, VICTORIA 3145
Directions To The Track
© Copyright KRUZEY PTY LTD